6 Risk Management Tips for Healthcare Business Continuity Planning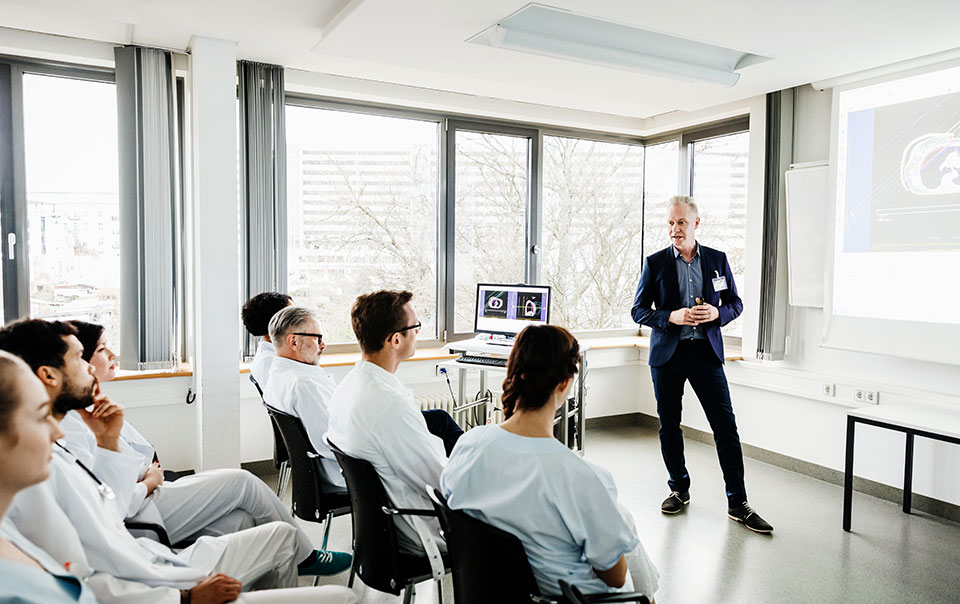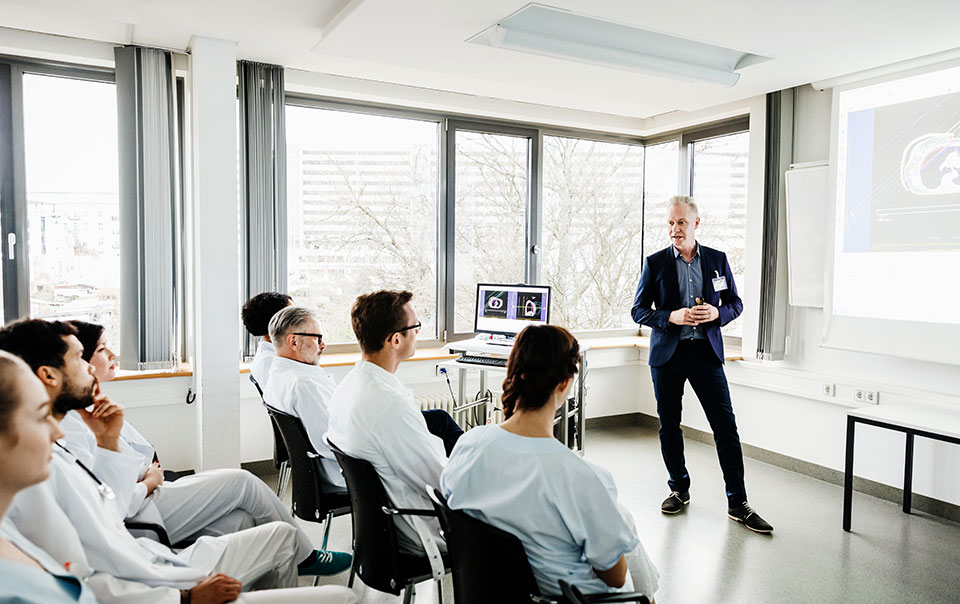 With a vulnerable patient population, healthcare organizations face unique risks. They must balance keeping skilled employees, patients and visitors safe while protecting their high-value equipment, property and confidential data. Business concerns include legal liability, with 64% of healthcare organizations listing this as a top risk, 13 points higher than businesses overall.1 
Emerging threats, from severe weather events to targeted cyber attacks, have affected hospitals, medical centers, and outpatient healthcare facilities across the country. As organizations in this industry prepare for an emergency, healthcare business continuity planning is an increasingly critical need.
A well-designed continuity plan considers your facility, your business operations, geographic and population-specific risks to minimize recovery time and helps your organization continue to serve your community while you work to resume full operational capacity. It's important to remember that your plan should also address the safety and well-being of healthcare employees, both during an event and in the days and weeks of recovery that follow a natural disaster, severe weather event, or other business disruption.
Building an effective business continuity plan can help maximize the chance an organization recovers in the shortest time possible while minimizing the loss of property, life, and assets. An important aspect of continuity planning is identifying ways to mitigate potential risks to help prevent an event, such as a fire, or to reduce the impact or severity of an event. Communicating, practicing, and regularly updating the plan as new risks are identified is also vital to having a useful business continuity plan.
In addition to a documented and well communicated business continuity plan, here are some risk management considerations for healthcare organizations.
1. Training Employees to Continue to Follow Safety Protocols During an Emergency
Patient safety is at the heart of a healthcare organization's mission. Risks can increase during an emergency if employees are not trained to continue to follow established safety protocols. Employees can be so focused on helping to move patients to safety that they may place themselves at a greater risk of injury.
"Specifically addressing the unique risks to doctors, nurses, and other healthcare workers during an emergency can help reduce the chance of injuries that could lead to the loss of critical employees," said Woody Dwyer, a Travelers Risk Control industrial hygiene professional. Some of the leading causes of healthcare injuries include sprains and strains due to patient handling, as well as injuries related to needle sticks and biohazards.
Safe work practices apply during or after an emergency. "The goal should be to ensure that employees carry out the absolute highest level of safety best practices during an emergency," said Dwyer.
2. Identifying Location-Specific Protection for Critical Equipment
Severe weather events at hospitals across the country have highlighted the need to account for the specific geographic exposures of a region and the unique details of a facility. Some hospitals have found that moving generators and other essential equipment above ground in hurricane-prone areas or to the basement in areas susceptible to tornadoes can help make organizations more resilient from those threats.
Emergency power is an important consideration for medical facilities. Critical equipment, the ability to maintain the facilities' healthcare operations, and other life safety considerations warrant that generators are not only properly maintained and tested but are also protected from weather events.
In addition to emergency power, identifying other functions and areas of your facility that may be at risk, based on your building's location and other geographic and architectural features, can help protect you in the event of a storm.
Not all business continuity interruptions are due to major storms or other severe weather. A localized power outage or even a minor event can lead to a business interruption. Assessing your facility's specific risks can help you identify and prioritize planning activities.
3. Accurately Assessing Anticipated Downtime
It can be challenging for healthcare organizations to consider all the issues that can disrupt their operations, which can include factors out of their control, such as waiting for power to be restored or for local authorities to declare facilities are safe to reopen. All of these factors can impact the amount of time it will take to resume normal business operations.
"Have you accurately determined that true downtime?" asked Robert Bell, a Travelers Risk Control safety professional, who works with healthcare customers. "Having an accurate idea of the potential size and scope of a disruption can help healthcare organizations understand how long they could be without power or out of operation." This can inform the development of appropriate reciprocal plans with other hospitals, and how the organization prepares for computer and network disruptions, and loss of services, such as heating and ventilation, water, and electricity.
4. Setting Expectations for Safe Driving for All Employees
Taking steps to help identify and prevent other potential risks can help minimize their impact. These include commercial automobile risks, which can apply to anyone who drives for your organization, from regular ambulance drivers to employees who drive only occasionally. Consider these tips for selecting safe drivers. Screening drivers, regularly checking motor vehicle records and having safe driving policies, including a distracted driving policy, can help keep employees and patients safer.
5. Training Employees in Cyber Best Practices
Cyber risk is an increasing concern for hospitals and other healthcare organizations, with recent ransomware attacks across the country targeting patient records and interfering with critical systems. If sensitive patient data is exposed in a data breach, it can raise privacy concerns and threaten an organization's brand and reputation. Consider contingency planning for data breaches and malfunctions of systems and equipment. Training your employees in cyber security, protecting systems, evaluating third-party service providers and cyber insurance can help prevent and reduce the impact of a data breach.
6. Evaluating Your Contracts for Risk Transfers Opportunities
A well developed contractual risk transfer program can also help mitigate risks. Healthcare organizations often have contracts with vendors and suppliers, whose employees work in and around a healthcare facility and are exposed to risks related to the facilities operations. Contracted healthcare employees may perform strenuous patient handling activities and can be at risk of strains and sprains. Other risk areas include food services, facility security, and maintenance.
Have an attorney review all new and existing contracts. Clearly written contracts can establish expectations and responsibilities for work performed by vendors, suppliers, and contracted workers.  They can also help to limit the legal liability of the healthcare facility resulting from their work.
Working with Travelers
Working with Travelers helps hospitals, medical centers, and outpatient facilities understand their unique risks. Travelers offers TravSources® for Healthcare, a collection of safety and risk management resources specifically designed for healthcare facilities. The Travelers Risk Toolworks®  Mobile App allows you to understand and manage your risks 24/7 from anywhere using the app, available from the App Store or Google Play.
Travelers workers compensation insurance can help protect both you and your employees after a work-related injury or illness. The TravComp® Specialized Workers Comp claim handling model offers mobile access, so employees can get answers to questions about the workers compensation process as they recover.
Travelers combines broad coverage solutions with experienced underwriting and service professionals to help get medical facilities and healthcare providers back up and running as soon as possible. Learn more about healthcare and related industries insurance or find an agent today.
Sources
1 Travelers 2017 Business Risk Index
More Prepare & Prevent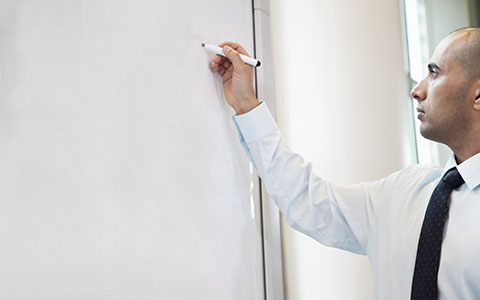 There doesn't have to be a major weather catastrophe to bring your business to a grinding halt. These 4 steps can help you put a continuity strategy in place.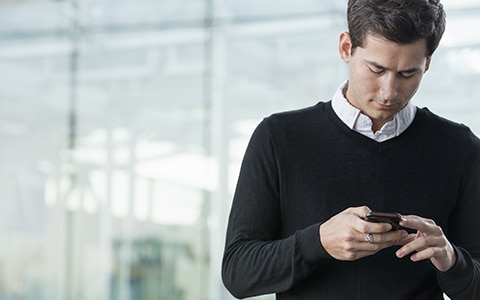 After disaster strikes, your first consideration should be your employees. Learn about employee safety and communication after a disaster.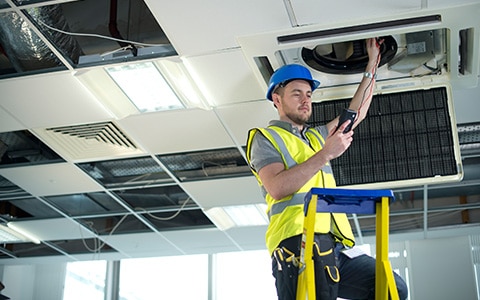 Outsourcing to third-party providers for facilities management can increase risk.