The Use of Smart Home Technology in Fire Prevention and Detection [Video]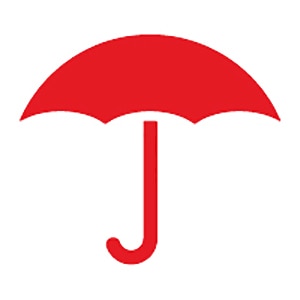 A handful of complementary smart devices could help prevent and/or detect a fire in your home, while minimizing even more serious damage by notifying you earlier. While traditional smoke detectors are designed to alert people inside the home of a fire so everyone can evacuate safely, some of the following smart devices can also provide alerts to you on your mobile device, and to the fire department, even if you are miles from home.
Smart Smoke Detectors
Unlike normal smoke detectors, smart smoke detectors can provide you with alarm notifications on your smartphone. They can also be wired into your home security system and monitored by a central station to alert you and the fire department of an alarm. When they detect the presence of smoke particles in the air, they can be arranged to shut down your air handling systems to help prevent the spread of smoke while people safely evacuate the home. Some systems can also turn on lights and offer spoken directions about what to do in case of a fire.
You may also be able to integrate a camera with your smart smoke detector, so you can record footage of the event to understand the whereabouts of the fire's origin. Instead of chirping a low-battery warning in the middle of the night, smart detectors can send an alert to your smartphone when the battery charge level is getting low. In addition, some models also include carbon monoxide (CO) detection capabilities.
Smart Fire Detectors
If you have frequent false alarms with smoke detectors, a heat detector is another way to help detect fire. There are generally two types of heat detectors – simple fixed temperature detectors that alarm at a factory pre-set temperature, and rate-of-rise detectors that alarm when a rapid rise in temperature is detected. Many heat detectors have both capabilities built into them.
Be advised that heat detectors are generally not meant to replace smoke detectors in bedrooms or other places where a fire life safety device is required.
Many of these systems can be interconnected, so if a detector goes off in one area of your property, all of the alarms will sound.
Smart Batteries
As an alternative to buying a new smart smoke, heat or CO detector, you may want to consider a smart battery, which can power your existing detectors and provide you with alarm notifications on your smartphone. You can monitor more than one detector in your home, plus receive a notification to replace your battery before it starts to chirp.
Smart Stovetop Fire Prevention
Cooking fires are the leading cause of home structure fires, and the leading cause of kitchen fires is unattended cooking,1 according to the NFPA. To help prevent cooking fires, there are devices using motion sensing technology specifically designed to automatically shut off the stove. If the sensor detects that you have left the kitchen, it begins a countdown to shut off the stove. When you return to check on the stove, it automatically restarts the countdown.
Smart Plugs or Outlets
Smart plugs, also known as smart outlets, can provide peace of mind if you wonder whether you remembered to unplug the coffee pot or the iron before you left home. From an app on your smartphone, you can turn lights and small appliances on and off. Some models automatically turn off power to your appliances when they are not needed.
As with all smart devices, you may want to consult a professional for proper installation.
More Prepare & Prevent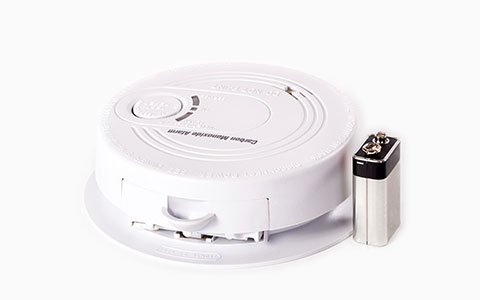 Knowing how to prevent carbon monoxide poisoning can help keep your family safe.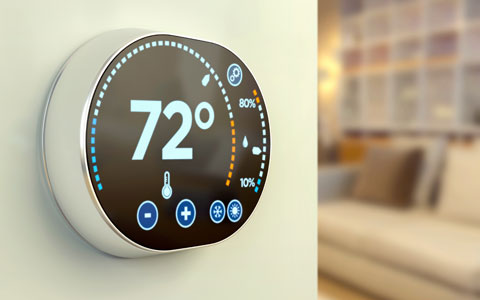 Considering buying a smart thermostat for your home? Learn how smart thermostats work, and get tips for operating a smart home thermostat.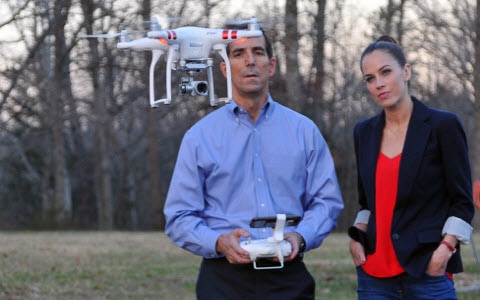 Stephanie Duchaine and home inspector Brian O'Rear are at the CNET Smart Home® exploring smart tech that inspectors can leverage to help detect issues beyond the surface.
Paid content