Managing Risk and Safety for Fleet Managers
Nine in 10 vehicle accidents are caused by driver error.1 For an industry like transportation, where entire livelihoods depend on drivers, that can be a frightening proposition – but it actually highlights an opportunity for fleet managers to take proactive steps to improve safety and at the same time improve their insurance risk profile. Lower risk, after all, means lower insurance rates, which is especially attractive in an industry beset by rising rates and a tighter market.
It's important for transportation companies to focus on hiring and retaining safer drivers. With more proactive driver selection practices, better driver engagement and the use of technology like in-cabin telematics, fleet managers will be on the road to improving their risk profile.
Understanding Risk Factors
Before you can help your transportation clients build a defense against risk, you must understand the factors driving rates. The low cost of fuel and more crowded roadways increase the risk of accidents. There are also more trucking accidents and the losses can be greater than ever: The average cost of a work-related motor vehicle injury is now more than $70,000, according to the National Safety Council.2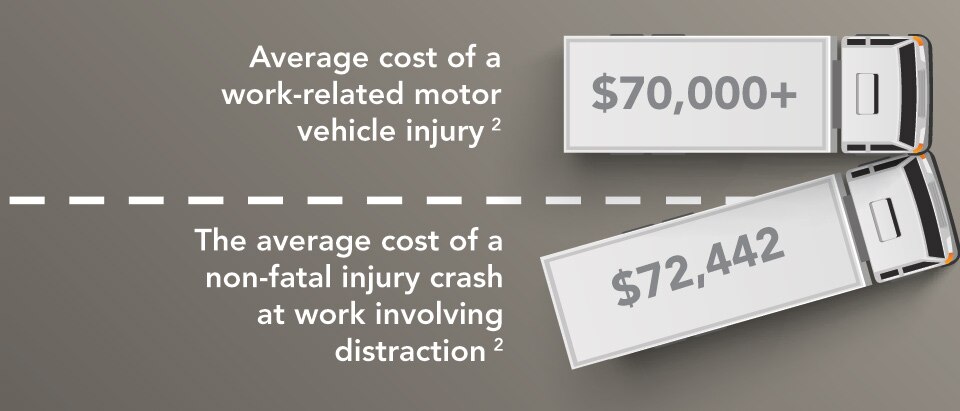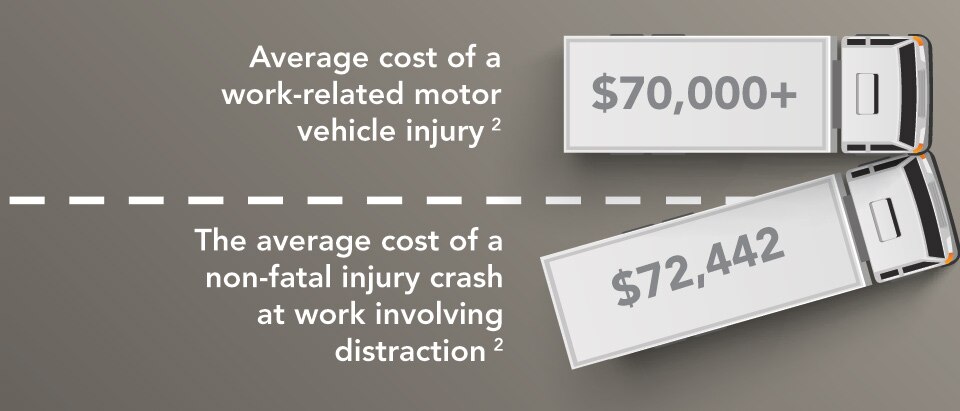 We've already seen that a great proportion of accidents overall are caused by driver error. A subset of that is distracted driving: In 2014, approximately 3,170 people were killed and 431,000 injured due to distracted driving, according to the National Highway Traffic Safety Administration.1 Distractions can range from the use of cell phones and in-cab technology to day-dreaming.
So what can fleet managers do to ensure they're hiring and retaining the safest drivers?
Mitigating Risk in Today's Climate
It starts before the driver gets behind the wheel, with proactive driver selection practices. Fleets should also have clearly defined safety standards; managers can take the time to ride along with new applicants and employees, comparing their behavior with standards and screening out those who are unacceptable. New tools like the Federal Motor Carrier Safety Administration's pre-employment screening program (PSP) reports that provide driver-crash and inspection histories can highlight risk factors that may not otherwise come to light on a standard MVR.
For those drivers who are already employed, fleet managers must focus on engagement. Rather than lecturing drivers about topics they're already aware of, fleet managers can work to involve drivers in the safety conversation.
Today, technology supports this human-centric approach by delivering vast amounts of data on drivers' behaviors and compliance. How hard do they brake? What speed do they maintain? Does a route really take 11 hours, or is it more like 11.5, which would put drivers over their allowable hours of service?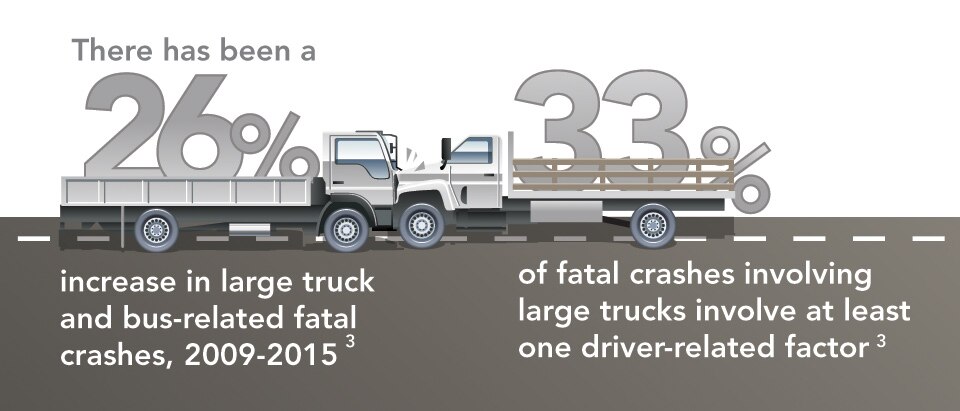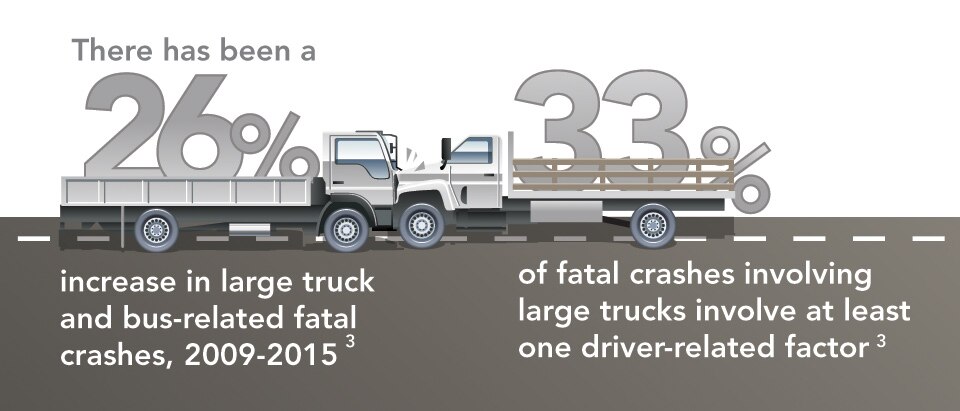 Telematics systems can show just these insights – and more. They can also make it easier for regulations like the electronic logging device (ELD) mandate by giving fleets a functioning telematics device to improve driving behaviors. Overall, technology is designed to help improve driving behaviors for better outcomes.
Health and wellness initiatives can also help improve driver well-being. For example, there are programs that promote health on the road by encouraging healthier eating and better sleep, as well as helping address specific risky conditions like sleep apnea.
It's important to work with a carrier that offers fleet managers guidance on how to improve the hiring, retention, safety and health of their drivers. As fleet safety improves and losses decrease, insurance premiums will likely follow suit.
Sources:
1 "2015 Motor Vehicle Crashes Overview." NHTSA. August 2016.
2 "National Safety Council."
3 "Large Truck and Bus Crash Facts 2015." Federal Motor Carrier Safety Association. 2015.
More Insights & Expertise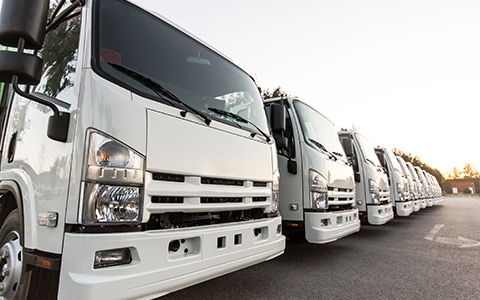 Fleet maintenance through a well-managed program can help you operate an effective fleet.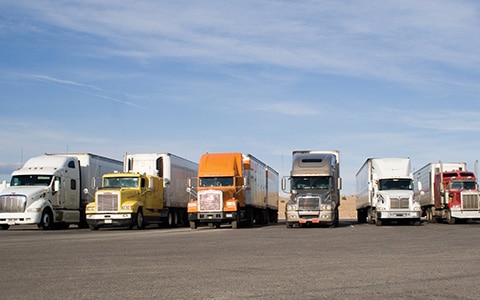 Determine if the vehicles in your fleet are considered commercial vehicles, and learn commercial vehicle regulations.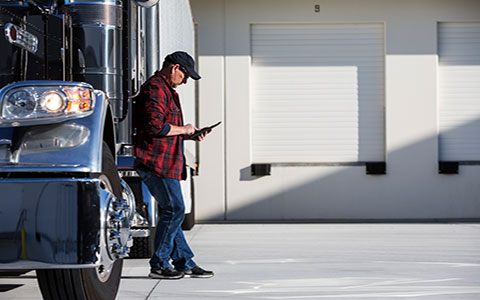 Efforts to comply with a federal rule can be an opportunity for companies to adopt a more robust telematics program.