Education
Educational institutions face more risks now than ever before. Along with property, auto and liability issues, educational institutions must navigate emerging risks like cyber crime and international travel.
We know that keeping students safe while providing a rewarding learning experience and managing your institution's reputation are critical to the success of your school.
For over 30 years, Travelers has continued to understand the unique challenges of the education industry, and as a result has gained the trust of over 600 educational institutions nationwide.
We offer specialized technical underwriting, risk control resources and claim services tailored to the nuances of today's educational institutions.
Providing exceptional education in a safe environment is a key aspect of your mission, while helping to minimize potential losses and liabilities is ours.

We have the ability to provide all lines of coverage, including:
Travelers works with a broad range of educational institutions, including:
Private four-year colleges and universities
Two-year junior and community colleges
Business colleges
Private independent K-12 schools
Find Solutions
Discover products by industry:
Tailor your Solution
Insights & Expertise
Be prepared in the event of a data breach with a cyber security incident response plan.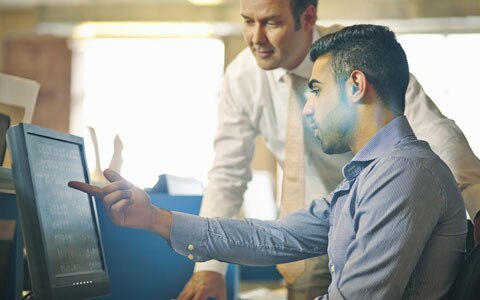 It is critical that business owners know what to do to secure their systems and mitigate financial and reputational damage in the event they are breached.
Slips trips and falls have the potential to be a major cause of injury for your employees and visitors.