Global Insurance
In today's business world there are no boundaries.
Even small and mid-sized companies selling products online are global businesses.
Let's say you're a bike company in the Midwest.
A shop in Madrid orders some of your bikes through a third-party vendor.
Just like that, you're a global business.
You're exposed to lawsuits and claims that domestic insurance won't cover…
…such as, product liability, customer injury, injury to a traveling employee, and more—these could put you in a world of global uncertainty.
That's why you need Travelers Global Companion Plus.
It's an insurance policy, designed for the global reality of today's business world.
You're covered in every time zone by our in-house experts and industry-leading partners—all highly-trained to guide you through international coverage and regulatory issues.
Agile. Efficient. Seamless. And of course, compliant.
From Australia to Zambia, Travelers gives you a world of global protection that can lead to a world of business success.
Travelers has established a leading network of local carriers and platforms in over 150 countries to help our clients manage their global insurance needs. This network provides a seamless delivery of service via a single point of contact while having relevant, in-market knowledge of compliance and coverage issues in each country. The global marketplace will continue to change quickly, and Travelers has a responsive network with current and in-depth knowledge of each local market. With over 30 years of experience, combined with our financial strength, we aim to be the leading insurance partner for businesses stretching across the world.

Seamless service and solutions save money and keep businesses focused on business. Running businesses across a few or many markets introduces complexity and can often slow down operations. Travelers is committed to delivering multinational insurance services as part of a domestic solution — including a single point of contact. We focus on delivering consistent coverage and sorting out the complexity so that you don't have to.
What Is Global Business Insurance?
In the broadest terms, global insurance protects U.S. companies that do business abroad. In most cases, standard business insurance policies do not typically provide coverage outside of the United States. And because the level of business conducted abroad varies for each business — from limited international dealings to operating in countries worldwide — policies are customized to specific customer needs.

Travelers offers Global CompanionSM Plus+ for businesses with incidental international business, as well as Controlled Master Programs (CMPs) for those companies with established operations abroad. With our breadth of coverage options, we can easily adapt to our clients' international insurance needs as their businesses grow and their risks evolve.
Characteristics of Businesses That Need Global Insurance
A business might need global insurance if it:
Has employees who travel outside the United States.
Exports goods or services.
Has property outside the United States, including at foreign trade shows.
Owns or leases vehicles outside the United States.
Outsources work to subcontractors who are domiciled outside the United States.
Owns or operates locations, such as sales offices or call centers, outside the United States.
Stations U.S. workers at foreign offices and/or employ third-country or local nationals.
Types of Global Business Insurance
Global CompanionSM Plus+
Global CompanionSM Plus+ is a package policy designed for U.S. firms that have foreign exposures and want to ensure that their local protection is consistent with U.S. standards. We combined property and liability products to create a solution for companies with small to large international exposures.
Learn more
Global Companion Plus+ for Technology Companies
Almost every technology company today has international insurance exposures - and many don't know it. Doing business internationally can be complex. See how Travelers Global CompanionSM Plus+ helps simplify international insurance for technology companies.
Learn More
Controlled Master Programs (CMPs)
Controlled Master Programs are tailored for companies that have established operations abroad and require local policies to comply with an individual country's statutory insurance requirements.  Local policies provide protection for each country's exposures in accordance with local laws and customs.  The CMP provides a consistency of limits and coverages for the entire global program.
Learn more
What Does Global Insurance for Business Cover?
Depending on the level of protection you need, global insurance policies can provide coverage for:
Property
Liability
Foreign Voluntary Workers Compensation (FVWC)
Accidental Death and Dismemberment (AD&D)
Auto
Kidnap & Ransom


Plus, the following services are also available:
Executive Support Services
Access to medical, personal and travel assistance services for employees engaged in temporary travel overseas and their accompanying spouse, children or other traveling companions.
Panel Counsel Services
Panel Counsel referral services available to assist the named insureds in obtaining legal advice.
Global Insurance Benefits
With many U.S. businesses embracing global opportunities, coverage for risks abroad are no longer a nice-to-consider, but rather a must-have. And yet, traditional insurance policies stop short of providing adequate coverage abroad. Having global insurance provides peace of mind when dealing with claims in countries with different laws and customs, not to mention language.
Related Products & Solutions
Insights & Expertise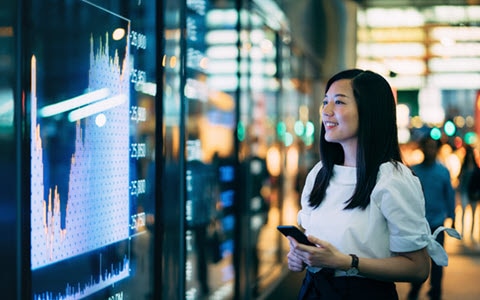 Companies operating overseas can address global insurance risks through financial interest insurance and a broad program of global insurance policies.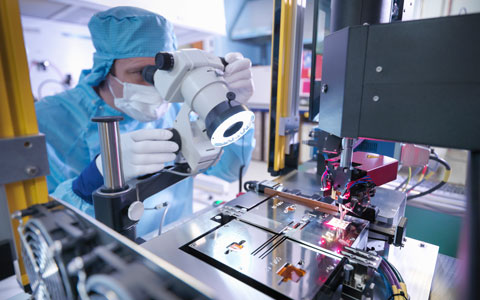 Operating internationally brings new business risks, from global product liability to supply chain interruption.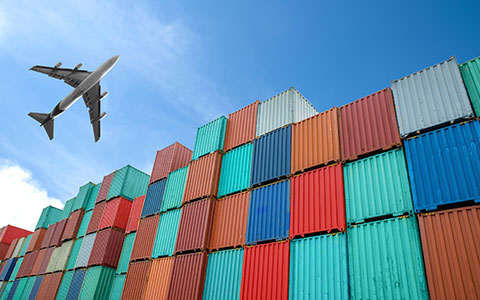 Learn tips to help manage and mitigate risk when dealing with suppliers overseas.
Related Services
The knowledge, experience and technical ability to help companies identify and reduce exposures that could result in injuries or damage to inventory, equipment and property.
Our claim specialists understand many types of industries and know the types of losses that can occur. We invest in the latest technology to help our staff effectively manage the claim process to drive positive outcomes.