Inland Marine Contractors' Equipment Insurance
Equipment loss can stop construction in its tracks. Distinct risks can threaten contractors' equipment, from weather, theft and transit, to less experienced machine operators. Did you know?
Construction companies are losing over a billion dollars annually to theft and vandalism1
33% of contractors' equipment losses are due to a collision.2 
There were 103 weather events, each with damages in the billions from 2000 to 2014.3
Whether your equipment is used on job sites, such as an infrastructure project or stadium construction, or stored during non-use, Travelers can make a difference for your owned, leased or borrowed equipment. 
Contractors' Equipment
Travelers Inland Marine is the leading contractors' equipment insurer. We strive to meet your needs with: 
Broad protection that is flexible enough to meet your equipment needs. 
Local account executives that understand your projects and the associated equipment needs. 
Limits and capacity to handle your largest and most complex heavy equipment schedules. 
Only a 24-hour waiting period after a loss for rental of replacement equipment.
Who is this right for?
Specialty trade and general contractors
Real estate developers
Building owners
Find an Agent
Need an Agent?
Get the personal service and attention that an agent provides.
Find a local agent in your area:
Related Products & Solutions
Our broad policy provides protection for direct physical loss or damage to materials, as well as supplies and labor costs, for property being installed at job sites.
Travelers offers a broad package of specific coverages for nearly every equipment loss scenario.
Our enhanced Builders' Risk product goes beyond the basics with a broad coverage form designed specifically for the diversity of construction projects that come your way.
Our construction insurance products and services are designed to meet contractors' unique and challenging exposures.
Insights & Expertise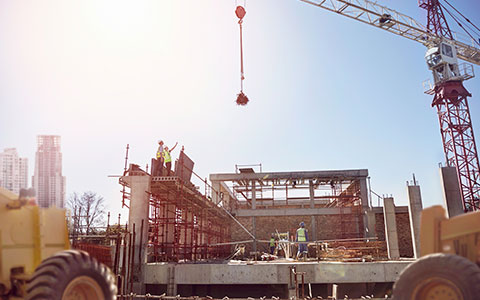 The choice can have a long-lasting impact on your business. Here's a look at the benefits and risks to these options for filling your equipment needs.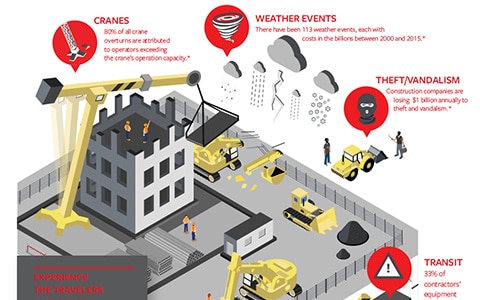 If a contractor's equipment is damaged or stolen, construction can grind to a halt, threatening timelines and the bottom line. Know the risks to stay ahead.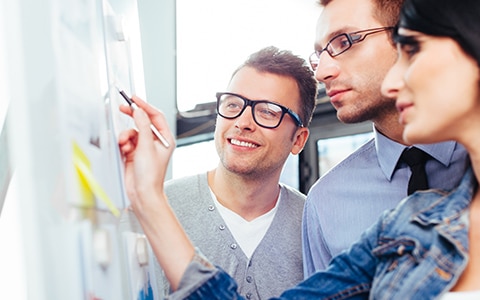 Developing a plan in advance can help businesses weather unexpected emergencies.
The best time to think about a natural disaster is when there is not one in sight. Learn how we can help you prepare should an unexpected natural disasters strike.
Inland Marine Network
Travelers Inland Marine Network is our patented loss mitigation process that provides a competitive advantage for our customers. Our dedicated specialists in risk mitigation, Claim and special investigations identify and minimize risk to help keep your operations running smoothly. Our risk mitigation specialists can work with you before and throughout even your most highly engineered projects.
Services
We have one of the largest Risk Control departments in the industry, and our scale allows us to apply the right resource at the right time to meet customer needs.
Our skillfully trained investigators help deliver optimal claim outcomes for our customers by actively pursuing avenues of recovery 24 hours a day, 365 days a year for all cargo and other specialty losses.
Our knowledgeable Claim professionals will respond to your needs with speed, compassion, integrity and professionalism. It's our business to help keep you in business.
1 National Equipment Register
2 Insurance Services Office, Inc. 2013 (highlights of Commercial Inland Marine Experience, August 1, 2014)
3 NOAA