Rigs and Equipment Coverage - EnergyPro®
Whether your oil or gas rigs and equipment are on the move or stationary in the field, Travelers EnergyPro® Rigs and Equipment insurance coverage provides protection for these valuable assets.
What Types of Equipment Are Included in Rigs and Equipment Coverage?
Below are the types of equipment that are typically covered under Travelers Rigs and Equipment coverage:
Well servicing, well drilling or well work over rigs and equipment, and scheduled vehicles.
Machinery, tools, appurtenances, derricks and substructures.
Similar property of others in your care, custody or control.
Who Is Rigs and Equipment Insurance Right For?
Find an Agent
Need an Agent?
Get the personal service and attention that an agent provides.
Find a local agent in your area:
Coverages Under Rigs and Equipment Insurance
Coverage highlights under EnergyPro® Rigs and Equipment insurance include:
Coverage for additionally acquired property
Pollutant cleanup and removal
Debris removal
Preservation of property
In-hole salvage expenses
Additional specialized options to meet your needs include:
Suspension ("layup") coverage offers a reduced premium for rigs and equipment that are not in use.
Flood or earthquake coverage.
Replacement cost coverage without deduction for depreciation.
Agreed value coverage that can provide up to the dollar value of the policy agreed upon by you and Travelers for a total loss.
Insights & Expertise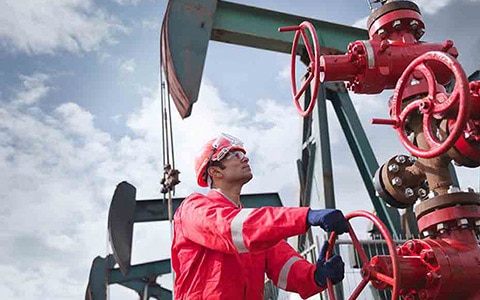 Having a comprehensive contractual risk transfer (CRT) program can be a critical component in managing risks in the oil and gas industry.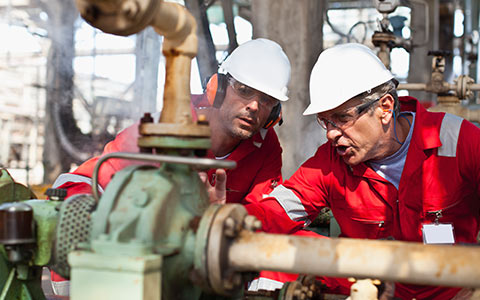 Having well-documented policies can help companies safely and efficiently onboard employees.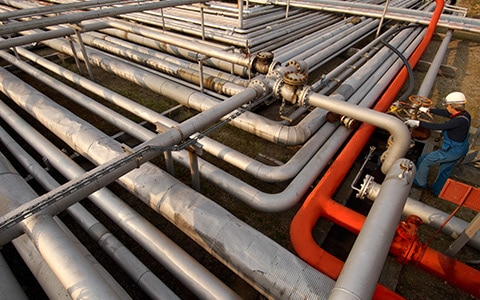 The impact of pollution losses from an oil spill or gas leak can be damaging to a company's reputation.
Related Services
We understand that each oil and gas company has unique risks and exposures. Our knowledgeable Risk Control professionals, who are dedicated to the oil and gas industry, work with customers to help them understand and manage these risks.
Our claim team specializes in handling losses that arise out of the oil field, with proven expertise in understanding master service agreements (MSAs) and the importance of contractual risk transfer (CRT). We offer the power and resources of a national company, with local expertise and autonomy.
We are committed to making the oil and gas industry safer by providing our customers with service to help them deal with and ideally prevent a well blowout.