Insurance for Drilling Contractors in the Oil and Gas Industry
Oil and gas drilling contractors face unique and dangerous risks every day. Travelers has been protecting drilling contractors for over two decades, offering specialized coverage solutions that can help drilling contractors protect their employees, their equipment and ultimately their business viability.
Core Insurance Offerings
Travelers is a leader in the oil and gas industry, with more than 20 years serving oil and gas customers. Key coverages for drilling contractors include:
Who Is This Insurance Right For?
Oil or gas drilling contractors, including those engaged in oil or gas wells:
Casing installation
Cementing
Completion 
Hydraulic fracturing
Other lease work or well servicing
Find an Agent
Need an Agent?
Get the personal service and attention that an agent provides.
Find a local agent in your area:
What Specialized Coverage Is Needed by Drilling Contractors in the Oil and Gas Industry?
Drilling contractors are typically hired by well operators to perform drilling operations at a well site. Their responsibilities can include installation of well casing, completion of wells to prepare for oil or gas production, hydraulic fracturing, and cementing of wells for further drilling or abandonment. These activities require insurance to protect equipment, machinery, the safety of third parties and the contractor's most valuable asset ‒ its employees. Drilling contractors need a specialized commercial general liability policy to provide protection for sudden and accidental pollution incidents which cause bodily injury or property damage to a third party. A Control of Well policy can provide coverage for well-out-of-control events, such as a blowout, and can help cover some of the costs and expenses associated with bringing a well back under control and pollution cleanup.
Related Products & Solutions
Our specialized construction underwriters have deep industry knowledge and an ability to provide flexible, innovative solutions.
Travelers can help both individuals and businesses – ranging from small to multi-national companies – with their commercial surety needs.
Policies that fit your unique responsibilities and exposures – whether you're a private, public, nonprofit or a financial institution.
Provides organizations of all sizes coverage to help protect against data breaches and other fast-evolving cyber exposures.
Insights & Expertise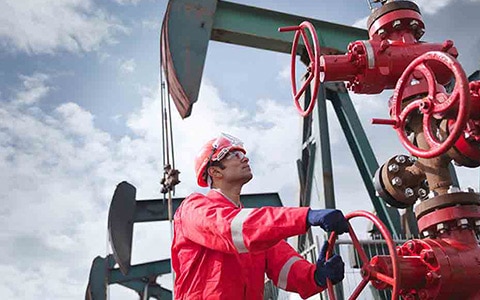 Having a comprehensive contractual risk transfer (CRT) program can be a critical component in managing risks in the oil and gas industry.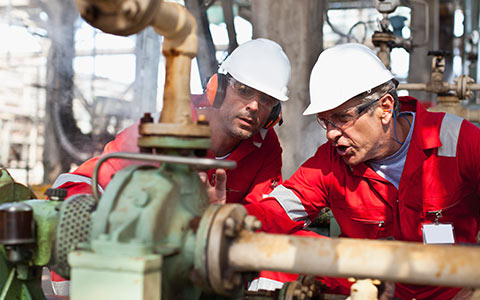 Having well-documented policies can help companies safely and efficiently onboard employees.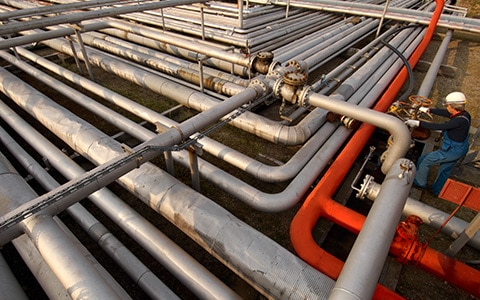 The impact of pollution losses from an oil spill or gas leak can be damaging to a company's reputation.
A fleet safety program can help promote a safe work environment for your drivers, and help protect against liability from vehicle accidents.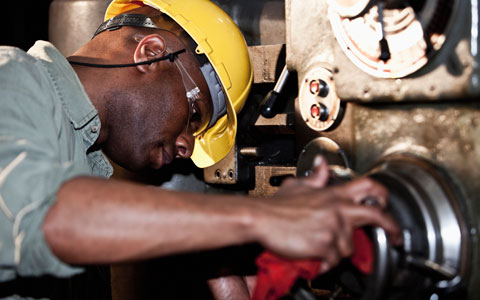 Workforce Advantage is Travelers' comprehensive approach to managing workers compensation. It involves attracting and hiring candidates, onboarding and training and supporting and engaging employees.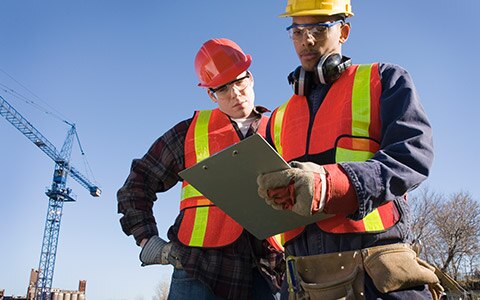 Learn about our risk control services and expertise in crane operations safety and training for drilling contractors.
Related Services
We understand that each oil and gas company has unique risks and exposures. Our knowledgeable Risk Control professionals, who are dedicated to the oil and gas industry, work with customers to help them understand and manage these risks.
Our claim team specializes in handling losses that arise out of the oil field, with proven expertise in understanding master service agreements (MSAs) and the importance of contractual risk transfer (CRT). We offer the power and resources of a national company, with local expertise and autonomy.
We are committed to making the oil and gas industry safer by providing our customers with service to help them deal with and ideally prevent a well blowout.