Transportation Business Resources
Protecting your cargo and your transportation business is our business. Travelers is dedicated to  helping freight brokers, fleet operators and logistics firms reduce preventable losses and costs through our products, vendor alliances and claim processing. We use our transportation experience and science to assist companies with security best practices, proper securement techniques for loading and handling, theft prevention, and road safety issues.
Travelers on Freightwaves Podcast
Freightwaves is the leading provider of trucking news, media, and analytics for truckers, intermodal, and logistic operators.
Travelers has recently contributed to the Freightwaves "What the Truck" Podcast series to share insights on topics ranging from choosing the right insurance carrier to commonly overlook coverages to trends in cargo theft. Give each a listen.
Podcast #7: Understanding Holiday Cargo Theft Trends
Hear from Scott Cornell, National Transportation Practice Lead at Travelers as he shares which items are most targeted by cargo thieves during winter holidays and why, and how the trends have shifted over time. His discussion stresses the importance of understanding theft patterns to help minimize the future risk of cargo theft.
Aired: 12/11/20
Paid Content
[Speaker 3]
Yeah.
[Speaker 1]
All right. Now it's time to talk about some stolen cargo. We got Scott Cornell. He is here with us now. Transportation lead and crime [inaudible 00:00:07] specialist, Traveler's Insurance, out of Peoria, Arizona. Scott, thanks for joining us on the show today.
[Scott Cornell]
Hey guys, how are ya?
[Speaker 1]
We're doing really well. We're gearing up to the close of the year. We got a big holiday special coming up on Monday. We're excited to talk to you now because you got an important subject. You want to talk about what items are most targeted by cargo thieves over the holidays. This is a meaty one, so let's get into it.
[Scott Cornell]
All right. Well, I wouldn't mind talking about the squirrel in the Griswold's tree though. That's a great memory. That was a great, great movie moment there.
[Speaker 3]
Was that considered theft?
[Scott Cornell]
Could be, yeah. Could be.
[Speaker 3]
Sounds [crosstalk 00:00:00:47].
[Speaker 1]
You haven't found anything in a Christmas tree have you?
[Scott Cornell]
I have not, but you're making me nervous and it could happen.
[Speaker 3]
I'm going to have to double check.
[Scott Cornell]
I'm going to inspect anything very closely before I bring it home.
[Speaker 1]
Yeah you better, you better.
[Speaker 3]
Yeah.
[Speaker 1]
So Scott, what's up in the world of stealing cargo? What are the thieves looking for this year?
[Scott Cornell]
As you might imagine, electronics become one of the top targets this time of year. We did see a slight bump for November versus October. This whole fourth quarter we tend to see a slight... A bit of a bump in electronics being targeted.
As an example, you're going to have new video game consoles that have been released recently. You're going to see tablets, computers, TVs, all that stuff. But remember, food and beverage have overshadowed electronics for roughly the last decade or so. But in that fourth quarter, we do see electronics get that bump. We can't say it for sure what's going to end up being for us. I can't predict, but what we're seeing right now is what we normally see for this time of year.
More importantly, part of the question for that is why are these types of goods targeted this time of year? We've talked to previously and we know that the number one cardinal rule is thieves are going to steal what they know they can sell. During economic downturns, things like that, people tend to go back to the basics, right? So that's why we saw, in 2010, food and beverage took over that number one spot and it's really held that spot pretty well since then. It's remained that way ever since, partly out of necessity, partly because they know that it's hard to trace that. We've talked about this, right? That the evidence disappears, it's consumed, it spoils, whatever.
Household goods and building materials typically fall right behind food and beverage. We've seen a bump in that. This year is a big year for storms and what we call catastrophic events, severe weather, hurricanes, tornadoes, wildfires. Unfortunately the thieves don't really care that it's the worst time in people's lives and they're going through a hard time. They just see it as an opportunity to steal the things that those people are going to need and take advantage of that situation.
[Speaker 3]
Yeah, so you talked about the fourth quarter bump, but I'm interested, has there been any big theft so far this year? What have you seen? Any major heists going on out there?
[Scott Cornell]
Yeah, the four quarter bump, the term we use to describe that increase that we usually see in that fourth quarter, we know that the Christmas cargo will start to move August, September, and start to get it to the distribution centers. So just last week, [Carbonite 00:03:41] reported a theft of a tractor and trailer containing gaming monitors, goes to what we just talked about. And that was in California on its way to Ohio. Then they reported a similar theft just a week or two before in the same area containing laptops and other gaming accessories.
So again, while this year has brought a lot of change, we all have seen what that change is from one thing to another, with cargo it looks like it's the same old story for cargo theft for this time of year, but only time's going to tell. We'll be able to look back at the fourth quarter numbers and verify all that.
[Speaker 1]
Wow. What other effects of COVID-19 might we see on cargo theft this holiday season?
[Scott Cornell]
It's interesting. The sheer volume of online shopping right now is going to make some changes and it will be interesting to see how those changes come out. Because of COVID, we've certainly seen that volume increase and so when the goods are ordered online and they're shipped out for delivery, we all think of those small vans and trucks that bring the boxes to our front door, right? I probably do way too much of that kind of shopping right now. When you think of those vans or you think of those trucks, in a lot of areas, the drivers really never leave sight of those trucks, right? I mean, if they're delivering to my house, they're never more than 15 feet away from their truck or their van. So you're really not going to see a lot of opportunity for theft there.
However, when you get into scenarios where they do have to leave the line of sight of the van or the truck, if they go to a condo complex or an apartment complex and maybe they have to park in a common parking area and walk in or leave the view of that truck, now you're in a different scenario and you have that opportunity for theft. We may see some increase in that. But also because of that sheer volume of online shopping, you're seeing more and more higher volumes of cargo moved to those distribution centers where those orders come from. So since most cargo theft happens over the road, whether it's pilferage or whether it's full truckload theft, there's going to be more volume there for that to happen this year.
We've seen cargo theft increased this year, that's part of the COVID impact. So we've seen some severe jumps. We've seen Texas really jump out into the forefront keeping a close race with California, which is usually number one. So it'll be interesting to see what the end of the year impact is on that.
There's actually a chance that for the first time in as long as I've been doing this that Texas actually takes over that number one cargo theft spot over California. What part of that is due to everything that's going on? We don't really know yet, but it's interesting to watch all this play out right now.
[Speaker 1]
Yeah, no, it definitely is Scott. I mean, hey, thank you for addressing this really serious topic with us. It all makes sense, what you laid out here, especially in what thieves are targeting. If people want some coverage out of Traveler's, they want to talk to you guys more, where should we send them to?
[Scott Cornell]
Yeah. So I got the website smoothed out, actually making it easier. So it's travelers.com/transportationresources. We have a lot of good resources on there, a lot of good information and it's a really good place to go and get a lot of different details and stats.
[Speaker 1]
Well, Scott, thank you very much for your time today. Happy holidays, we really appreciate it and I'm sure we'll be talking to you again next year.
[Scott Cornell]
Absolutely. You guys have great holidays and check out your Christmas tree before you bring it home.
[Speaker 1]
Yeah.
[Speaker 3]
You got that right.
Podcast #8: Liability Risks Facing Freight Brokers and Ways to Avoid Them
Listen in as Elizabeth Simpkins, Regional Underwriting Officer for Inland Marine and Transportation at Travelers, discusses the unique liability risks freight brokers may face as compared with trucking companies.
She shares ways that freight brokers can reduce their risk of third-party claims, including how to leverage the expertise of their insurance company to help them understand how their coverage would respond in certain scenarios.
Aired: 1/11/21
Paid Content
[Speaker 1]
Should we call out to Liz Simpkins, Elizabeth Simpkins, Regional Underwriting Officer for Inland Marine and Transportation of Travelers. She's going to talk about special insurance considerations for freight brokers and what to be on your radar in 2021. We'll bring her up right now. As soon as that she picks up the line, we'll be talking to Elizabeth right here.
[Speaker 2]
Excellent.
[Speaker 1]
She's going to be talking to us about liability, except for... Hey, Elizabeth!
[Elizabeth Simpkins]
Hey there.
[Speaker 1]
Hey, this is Dooner and the Dude on What the Truck?!?
[Speaker 2]
Hey.
[Speaker 1]
Thank you so much for joining us today. We really appreciate having you on the line.
[Elizabeth Simpkins]
Oh my gosh. Thanks for having me. This is great.
[Speaker 1]
So just for our audience, so they have some context for this, can you just give us the elevator pitch on your background and what you do over at Travelers?
[Elizabeth Simpkins]
Sure thing. So I've been with Travelers since 2012. A lot of my time there dedicated to transportation underwriting. And in my current role, what I'm doing is working with underwriters in our field, helping them structure, review transportation accounts, as well as find new business opportunities in that space.
[Speaker 1]
Excellent. Well, this debate always comes up. Michael Vincent and you and I have both worked on the other side of the table. We've both been with [crosstalk 00:01:06]...
[Speaker 2]
Oh yeah.
[Speaker 1]
... And trucking companies, and the issues of liability always come up, right? We know the freight broker liability can be different than a trucking company's. Can you walk us through that? Who's responsible? What does that entail?
[Elizabeth Simpkins]
Yes, absolutely. So freight brokers really work to pair up companies that need to ship goods with those motor truck carriers that transport them. And because freight brokers, they're not subject to CarMax, like a trucking company would be, they're going to be held to a different standard of liability. Acting as that intermediary, really, between the shipper and the carrier, they still face the risk of a third-party claim. For example, if goods are lost or damaged in transit, even if the freight broker doesn't physically handle the goods, they could still be brought into a claim.
[Speaker 2]
Yeah, that's been my experience -
[Elizabeth Simpkins]
So [crosstalk 00:01:55].
[Speaker 1]
Yeah. So Elizabeth, those are gray waters, right? So how does a broker lessen their liability? Right? How do they lessen that risk in facing these type of claims?
[Elizabeth Simpkins]
Right. So good things to think about here. We've got a couple of things that we suggest to help protect them on those claims. Firstly, know what you're signing. Thoroughly reviewing the contract details, additional paperwork, including bills of lading, really making sure that you're not being described as the motor carrier. And if you are, you could be held liable as a motor carrier in a scenario that may come up. So that's one way.
Secondly, understanding the policies that you have enforced. Looking for gaps in coverage. Just really knowing what you have. For example, an exposure beyond traditional broker liability could pop up. I'll walk through a scenario just to help explain that a little bit better. So let's imagine you're the freight broker. Even if you're not directly liable for lost or damaged goods, it's possible the motor carrier that you hired, who would be responsible, could fail to pay. And those instances can really have a negative impact on the business relationships that you have with your shippers, unless you're prepared to compensate them. So what we've done at Travelers, is we've designed some specific endorsements meant to enhance the freight brokers' insurance program. One such example is the broker's operations coverage. This is meant to kick in only when the motor carrier can't pay for that loss that they're liable for, as I described just a bit ago. So even though in that case, as a freight broker, you may not be directly liable, this coverage can put the shipper's mind at ease and help preserve the business relationship, which is so important.
[Speaker 1]
You... Oh, continue on.
[Elizabeth Simpkins]
Yeah, I was just going to say, the last thing I would point out here is, implementing a strong carrier vetting process is huge. And the reason that matters is because the improper vetting of the carrier is one of the ways, another way, that an intermediary can find itself liable. Let's say you've got a load of goods, and thieves would happen to steal the identity of a legitimate trucking company that you hired, and they take off with the goods that you intended to have transported. You as the freight broker could still be on the hook for replacing those if you fail to recognize them as an illegitimate carrier. So there you have another way that they can be brought back into liability. And by documenting that carrier vetting process, you can prevent that from happening.
[Speaker 1]
This is my own curiosity, and you may not have this data in front of you, but do you know, are these trucking company identity theft cases on the rise?
[Elizabeth Simpkins]
They've always been around, and the thieves, strategic [inaudible 00:04:49], we call it, they get better and better at it. It's definitely still around in different parts of the country. It spikes and ebbs and flows. So I don't have the data in front of me, but I know it's definitely a problem.
[Speaker 1]
Yeah. I mean, we've covered stories about it, so when you mentioned that, it was just sort of jogging my memory. There was actually one with pistachios that Vincent and I covered. But here's the question for you. And you kind of alluded to it in the last section, but how can your insurance company help you as a freight broker?
[Elizabeth Simpkins]
Yeah. Your insurance company can help you understanding how the coverage is going to respond, if and when you need it, based upon whatever contractual liability you might be assuming as a freight broker. At Travelers, we have a really high level of expertise in that area. Industry experts are going to help design and implement that process for better vetting the motor carriers, as I mentioned, and resources to help recover goods if they are stolen.
[Speaker 2]
So Elizabeth, I have this question too. When you were talking about, you got to vet the carrier correctly, do you need to go as far as vetting their insurance as well? I mean, you said failure to pay, but that can happen from their insurance company too, correct?
[Elizabeth Simpkins]
It could. And definitely one of the things that would be involved in vetting a motor carrier would be looking to make sure that they do have some kind of an insurance going on. The certificates of insurance are good things to get and things like that. So I think that's kind of what you're asking.
[Speaker 2]
Yeah, no, very good.
[Speaker 1]
Yeah. Yeah. So if people want to learn more information about this, they want to get on the right page for 2021, they want the insurance company working with them and for them, where do we send them over at Travelers?
[Elizabeth Simpkins]
Yeah, the best place to go, tons of good information, one stop shop, is travelers.com/transportationresources. And you'll find a ton of great information there.
[Speaker 1]
Well, thank you very much. We appreciate your time today. Thank you for joining us on the air today on What the Truck?!?
[Elizabeth Simpkins]
Thank you guys. Take care.
[Speaker 2]
Thanks.
[Speaker 1]
Thanks, Elizabeth.
Full Episode List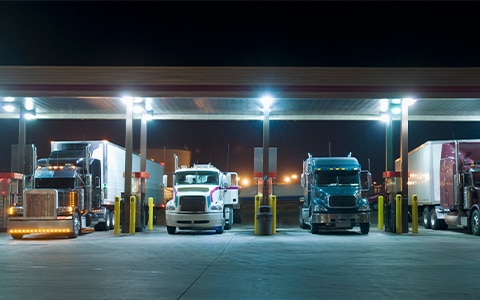 Gain insight into where and when your cargo is most at risk for pilferage and seal breaks. Get the facts on events reported for the first half of 2020 with this infographic.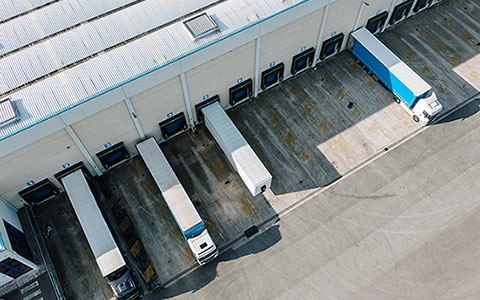 Freight brokers may face unique liability risks as compared with trucking companies. Learn how they can protect their domestic operations from liability claims that may not be covered by traditional cargo insurance policies.
From vehicles to cargo, Travelers can help you find the right transportation coverage for today's unique risks. A leader in insuring commercial vehicles, we provide a broad range of affordable commercial insurance coverages to help auto and trucking customers protect their business.
We offer solutions with the following products:
Our Special Investigations Group is dedicated to theft protection and recovery, guiding clients through the adoption of procedures that harden their operations against criminal activity and assisting law enforcement on the recovery of stolen goods.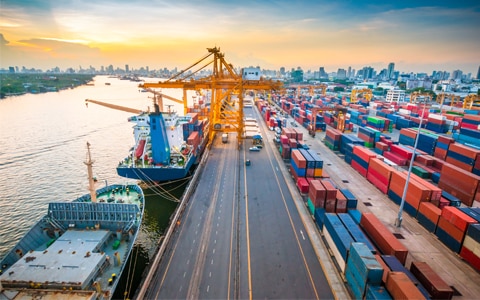 Here are some ways that freight brokers can help prevent cargo theft, including contractual risk transfer, properly vetting carriers and recognizing potential cargo theft schemes.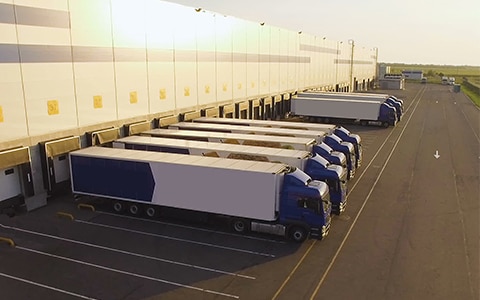 A new business model in the freight broker industry brings new risks as well as opportunities.