Transportation Business Resources
Protecting your cargo and your transportation business is our business. Travelers is dedicated to  helping freight brokers, fleet operators and logistics firms reduce preventable losses and costs through our products, vendor alliances and claim processing. We use our transportation experience and science to assist companies with security best practices, proper securement techniques for loading and handling, theft prevention, and road safety issues.
Travelers on Freightwaves Podcast
Freightwaves is the leading provider of trucking news, media, and analytics for truckers, intermodal, and logistic operators.
Travelers has recently contributed to the Freightwaves "What the Truck" Podcast series to share insights on topics ranging from choosing the right insurance carrier to commonly overlook coverages to trends in cargo theft. Give each a listen.
Podcast #5: Cargo theft highlights for 2020, and prevention and recovery strategies that can help mitigate loss
Listen in as Scott Cornell, National Transportation Practice Lead at Travelers discusses cargo theft highlights from 2020 including the most commonly stolen items, hotspots with the highest volume of cargo thefts, and how the COVID-19 pandemic is impacting recovery efforts.
Cornell also shares a four-pronged approach to preventing cargo losses and how Travelers is uniquely positioned to help recover stolen goods.
Aired: 10/19/20
Paid Content
[Timothy Dooner] All right, lets call Scott Cornell. He's transportation lead crime and theft specialist at Travelers Insurance, right? Let's talk to him and see what he has going on. Let's see what's going on in the world of cargo theft. Do you think that there's been more? I was looking at some statistics between cargo theft in 2018 versus 2019. There was a big jump between the leading type of theft, which was slash and go. And then it became hijacking. Now, not necessarily in the US, Michael Vincent, but this is global hijacking big trend jumps from 26 percentage in 2018, was that slash and go globally. Then it became hijacking last year. So I wonder what's going on this year globally and in the US, glad Scott Cornell's here. Scott, thanks for joining us.
[Scott Cornell] Hey guys, how are you doing?
[Timothy Dooner] We're doing really well. We're trying to get abreast of what's going on in cargo theft and get up to speed on what's happening with it this year. We were just looking at a chart that was showing sort of global trends on what happened in cargo theft. And it seems like stuff like food and beverages and electronics still were the top two, and just the methods have changed a little bit, but in the past, we've talked about some of the earlier trends in the year. Tell us what's going on now.
[Scott Cornell] So whenever you see scenarios like this, economic downturns, catastrophic events, floods, hurricanes, anything like that, you're going to see an increase in cargo theft. It happened in 2008. It's happening now. So food and beverage became the number one stolen commodity shortly after the 2008 downturn. So we had the downturn started in 2008, by 2010 it was the number one stolen commodity in the country. And it's pretty much stayed there in that spot since. Initially that happened because of the economic reasons, but eventually they figured out, Hey, this is a really good commodity for us. This is something that's hard to trace. You know, the evidence is consumed, so it doesn't stick around and you don't have a long window to recover, things like that. So they really move to that. So we're seeing increases in cargo theft across the country here, Texas has really seen a big uptick. You know, the normal hotspots, California, Texas, Florida, Georgia, New Jersey, Illinois, the Memphis area. Those are all big hotspots here in the US.
[Michael Vincent] Yeah. Food and beverage kind of surprised me when you said food and beverage, I would have thought it'd been electronics.
[Timothy Dooner] It's easier though, right? Because if you think about it, people put the trucks at the back of the dock at the grocery store and all that kind of stuff. I used to hang out with some punk rockers in Boston, statute of limitations has passed. They would target vehicles like that. You know, they'd steal Jolt Cola and stuff.
[Michael Vincent] No. Yeah. I can see Jolt Cola. Of course, who's not going to steal Jolt Cola. I thought it was going to be electronic. I really did. But your explanation was spot on. I see it. It's easy to move. It's consumed. It's hard to trace. Yeah. That's pretty cool. That's pretty cool.
In our past, we've talked about your dedicated team and leading causes of cargo. We just went through that a little bit, but you've got your special investigations group. And I believe this year is the 15th anniversary? Is that right?
[Scott Cornell] It is 15 years. We started that unit in 2005, and it's really been very impactful for our clients. Great reputation in the industry. Even just since 2005, they've recovered over $65 million in stolen goods for our clients. So very impactful group, specialized investigators. It's a one of a kind resource that we bring to the industry, to our clients. They're on call 24/7 365 for our clients.
[Timothy Dooner] Wow. What has the SIG accomplished and how has it evolved since its formation? I mean, 15 years, a lot of time to iterate upon.
[Scott Cornell] So we started with just two. Myself and another here, Patterson. We started it in 2005. It's just kind of an experiment. So I'll give you the bigger picture, right? Travelers take kind of a two-prong approach on cargo theft. Cargo theft is usually one of the leading causes of loss. So we approach it from both the prevention and recovery angle. The first part being prevention is conducting a complete assessment of a client's supply chain, working with them to get a really good picture of exactly what they have going on. And we try and teach them a three-pronged, four prong approach to the prevention aspect of it.
First thing, do you have good process and good procedures in place? Without good processes and procedures, pretty much anything else you're going to do after that has a pretty good chance of failure. If you don't have the good foundation of those processes or procedures. From there, we'll start talking to them about the use of hard security devices, high security rear door locks, king pin locks, landing gear locks, so that when those cargo is staged, it can be secured. It'd become a much harder target.
And then we'll get into another layer after that, which would be using up-to-date technology. Covert tracking that can do geo-fencing of the trailer when it's parked in the tractor and allow a better opportunity for recovery, if there is a theft. That can actually give you live notifications on that geo-fencing things like that. So from a preventative aspect, that's how we're looking at the cargo. One other thing I would add in there too, is something that I don't think gets enough attention when it comes to transportation and cargo theft is that reinforcing that cybersecurity part. We have a lot of expertise and tools and resources for our clients in that area too, because the bad guys will use that.
And then we'll get into things, we can get route specific for them, we can help them plan routes. We can help them evaluate the routes they're going to take depending on what they're moving and where they're moving it and how they're moving it. And then after the prevention you hope in theory, that you're going to keep the horse in the barn, so to speak. It's tougher once the horse is out of the farm, but then if that happens, you want to get to the recovery aspect.
So when it comes to the recovery, that's when we have that SIG team that is going to move from the prevention, because they're the ones that are going to work with you on the preventive methods too. But now they're going to move into that recovery mode. So 24/7 they'll get out there and work on the recovery. They network with law enforcement across the country. They network with industry experts across the country to hunt down and find that cargo once it's taken and quite often recover it for our clients.
[Michael Vincent] That's awesome. Thanks. Thanks for that. So, a decade and a half of this special investigations group and investigating and prevention of cargo theft, becoming really the experts at prevention and recovery, et cetera. But so as the experts, what are the challenges that you see particularly now in this industry and maybe moving forward? What are the big threats?
[Scott Cornell] So a lot of law enforcement dedication that maybe was dealing with cargo theft for several years is now prioritized towards COVID related issues, right? So as a result, you're going to have less law enforcement out there to help with recovery. So you're going to want to have some kind of a resource. So that SIG team really becomes that resource for our clients. There are other organizations out there, regional cargo security councils, things like that, that can also enhance what you can do. We always encourage clients, join those regional security councils. [inaudible 00:08:02] is a resource out there they supply a lot of data and intelligence on cargo across the country. So when you look at that, you need to find a resource and you need to be able to tackle this on your own. So that's SIG team becomes a resource filling that gap, but we've also given them some extra tools.
So we have a sting trailer, one of the things that was created for that team and by that team, roughly around 2008 was a sting trailer. That trailer also helps with law enforcement. It gives a resource out there for the industry. We really felt that we were being a good corporate partner by putting a resource out there. This trailer has 12 hidden cameras, microphone, things like that, a lot of electronics in it that will help recover. So when there is an organized cargo group out there targeting cargo in different parts of the country, law enforcement will deploy that with the cargo in it, and it'll help them to go after that organized group and recover the cargo.
One good example, I can give you is, what we call an I-40 case, several years back. There was a group working all across the I-40 corridor, all across from California over to Texas, Oklahoma. And what they were really doing was targeting trailers on pilfered steps, taking partial loads out of the back of the trailer, not taking the whole trailer, not taking the whole tractor. So we work in cooperation with several other groups and organizations and law enforcement deployed the sting trailer, that group hits the sting trailer, take some of the cargo out of the back. And that cargo is tracked and leads law enforcement to bust the big ring that actually was based up in the central Midwest. So those kind of resources bringing impact to the industry overall.
[Timothy Dooner] Wow. Scott, not only was that really insightful, but Michael, I think we have our next show, which is like sting trailers. We got to do. You know, these are the sting cars.
[Michael Vincent] Yeah, yeah, yeah. I like it.
[Timothy Dooner] We got to do stink trailers.
[Michael Vincent] That's a great idea.
[Timothy Dooner] We're going to have like a stakeout on cargo. Scott, we really appreciate your time today. How do people reach out and learn more?
[Scott Cornell] So we have just launched our own page travelers.com/resources/businessindustries/transportation that brings a lot of information around what we do and what our capabilities are dedicated around cargo theft and how we help our clients prevent that.
[Timothy Dooner] Cool. Thanks for your time, Scott. We really appreciate that. So it's travelers.com. There were a couple of slashes there. I might have to listen back to get all the slashes in, but I think once you get to travelers.com, you'll be able to find it out pretty quickly. And that was pretty fascinating. I would like to see some footage of some of those...
Podcast #6: Common losses facing transportation businesses and risk management solutions to help combat them
Hear from Adam Sellars, Senior Inland Marine Specialist with Travelers as he discusses the most common types of losses transportation businesses are experiencing, and how those can be mitigated with innovative and cost-effective risk management solutions.
He shares real examples of the noticeable impact that risk management plans are having on some Travelers customers—including fewer roadside citations, fewer cargo and vehicle claims, and improved driver retention.
Aired: 11/09/20
Paid Content
[Speaker 2] Should we go to our first guest?
[Speaker 1] I think we should.
[Speaker 2] It's Adam Sellars. He's risk control specialist at Travelers. Adam, thank you for joining us.
[Adam Sellars] All right, thank you very much. It's good to be here.
[Speaker 2] Yeah. Hey, good to have you. Where are we reaching out to you from?
[Adam Sellars] I am calling from beautiful St. Louis, Missouri, where it's 75 degrees and sunshiny.
[Speaker 1] Excellent stuff.
[Speaker 2] Nice warmer fall. So we're going to talk a little bit about insurance with you. So what role does risk control play with transportation insurance?
[Adam Sellars] All right, so the basic function of risk control is to help our customers and to help them manage their risk. And we do this by providing really innovative and cost-effective solutions. So our team is made up of industry professionals and risk management specialists from across the country. And for more than a century now, we've been supporting our transportation customers from the small carriers to the national large fleets. And we understand the nuances of trucking and the transportation industry in general, and also the regulatory environment, and how risk management can really enhance the profitability of our customers. So we also help by providing value-added services like evaluation and consultation for risk management issues for customers with warehouses or freight forwarding operations, and also for freight brokers, and for those operations that have terminal locations. So when we sit down with the customer, we meet with different levels of management to review the safety programs and policies, some of the unique exposures that may exist, and also touching on the regulatory considerations that are most meaningful to them.
And of course, this process has been a little bit different since COVID. The way we do that is changed a little bit, but we're having a lot of success in a virtual environment. But [inaudible 00:01:55] the collaboration with our customer, whether it's onsite or through the phone, we're sharing our specific solutions and best practices to reduce risk, and we're bringing to light some of the emerging issues and trends that we're seeing too. This can include best practices for securing loads or for strengthening vehicle maintenance protocols, and addressing some of the unique challenges associated with the driver shortage. And along with that, making sure that [inaudible 00:02:21] procedures remain in place for hiring qualified drivers and to help our customers implement their risk objectives.
We provide exclusive training materials that can be very meaningful to both new and seasoned drivers. So the content includes plug and play type, online resources, and also items that can be customized. So we also have an incredibly robust online resource within our risk control website that includes quizzes, and checklists, and interactive online training, and fleet-focused self-assessment that highlights some areas that can really have a positive impact at a program level for our customers.
[Speaker 1] Excellent stuff, Adam. Thank you so much. I'm interested, what are some of the most frequent causes of loss?
[Adam Sellars] Well, we found that collisions are really the most common cause of loss in the industry. But that really doesn't tell the whole story. So two important factors that we're focusing on that are contributing to those collisions are distracted driving and driver fatigue. So earlier this year, a poll was conducted by Travelers, and we found that over 60% of the transportation businesses that we surveyed had to discipline their employees for distracted driving. So this really kind of highlights the importance within the industry. So while there is no silver bullet to eliminate this risk altogether, there are a number of best practices that our customers are using to address the problem, and that includes better engagement with drivers, having management ride along with those newer drivers, and also the use of technology like in-cab telematics.
Some other risk that trucking companies may face include theft and pilferage. We've also seen a large number of spoilage claims stemming from mechanical failure, or improper loading, and poor driving habits, including aggressive driving can frequently contribute to load shifts. We found that a lot of times, these causes of loss are rooted in behavior, which is why we recommend, as risk control professionals, high-quality preemployment screening process that is coupled with a driver training program. And to help those trucking companies address the critical issue of driver selection, we're providing resources to help reduce that risk and target these leading causes of loss.
And we've heard from many customers that have experienced these incidents and frankly many that have struggled for [inaudible 00:05:08] time. But once they were able to really execute on their plan and experienced the impact of those changes, they began seeing less roadside citations, they began seeing fewer cargo and vehicle claims, and they had a better driver retention overall. And all of this, it's really contributed to them being more profitable.
[Speaker 2] What are some examples of management controls that have been successful in reducing cargo damage?
[Adam Sellars] Yeah, so, we were just talking about driver selection, and that's really one of the biggest areas of opportunity to help prevent loss within transportation. So we see more and more carriers that are using driver scorecards. This pulls information from the telematic system, and it distinguishes drivers by their behaviors. Now this allows management to pass along training in a more targeted approach, and it can really improve the ways that drivers receive incentives. So I was just talking to a company just last week, and they had ran into a rash of collisions. And after a year of utilizing these driver scorecards and these behavior-focused applications, they were able to see a reduction in collisions by over 20%. And with a fleet as large as what they had, that was very meaningful to them. And if you're part of a carrier that maybe you're not ready to implement that sort of technology, there are still a lot of meaningful practices that you can execute on to have a noticeable impact.
So many consider verifying past work history, background checks, and individual safety performance. And pay close attention to the evaluation of motor vehicle records as this is often an indicator of future performance as well. So once the driver is determined to be qualified, we also recommend making sure the onboarding process and road test are completed as a means to validate that. But it's not just about onboarding the most qualified person for the job. So good drivers need support to sustain their good habits too. So in addition to that training that I mentioned, management should really be looking at ways to reinforce those favorable behaviors and also to take corrective action for those which maybe aren't so favorable.
[Speaker 2] Thank you.
[Adam Sellars] And new... All right, you're very welcome.
[Speaker 2] Thank you, Adam. Where do we send listeners to? Is it travelers.com?
[Adam Sellars] At travelers.com will get you there. We also have our website, riskcontrol.com, which our customers will have access to, and, again, hundreds and hundreds of resources that can help them with that.
[Speaker 2] Thanks, Adam. Thanks for joining us on air today.
[Speaker 1] Thank you so much, Adam.
[Adam Sellars] All right.
[Speaker 2] Let's talk about population risk control. Let's talk about vaccines.
[Speaker 1] Oh, yeah.
[Speaker 2] Let's talk about COVID-19. Let's talk about 21 million health care workers, 87 million frontline workers, 100 million people with preexisting conditions, 53 million over the age of 65, all areas at risk, all areas that I'm sure are cheering this morning about how much closer we may be to coming up with this vaccine. But what are the logistics behind it? What does it mean for all of us? Let's talk to Lori Ann LaRocco right now about what this means. Lori, big deal, big day, right?
Full Episode List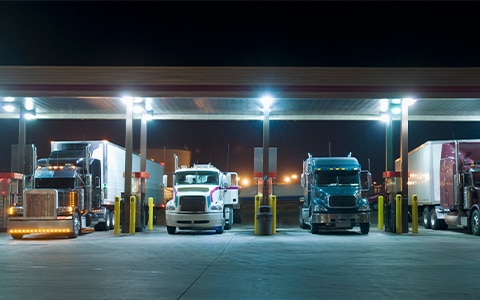 Gain insight into where and when your cargo is most at risk for pilferage and seal breaks. Get the facts on events reported for the first half of 2020 with this infographic.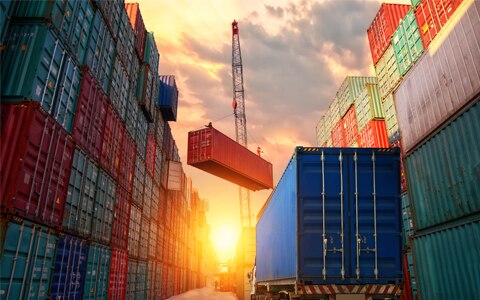 Read about the milestones that the Travelers Special Investigations Group has achieved in the past 15 years.
From vehicles to cargo, Travelers can help you find the right transportation coverage for today's unique risks. A leader in insuring commercial vehicles, we provide a broad range of affordable commercial insurance coverages to help auto and trucking customers protect their business.
We offer solutions with the following products:
Special Investigations Group
Our Special Investigations Group is dedicated to theft protection and recovery, guiding clients through the adoption of procedures that harden their operations against criminal activity and assisting law enforcement on the recovery of stolen goods.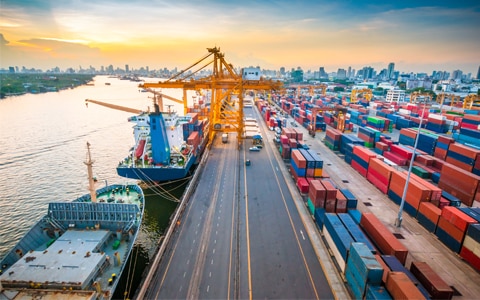 Here are some ways that freight brokers can help prevent cargo theft, including contractual risk transfer, properly vetting carriers and recognizing potential cargo theft schemes.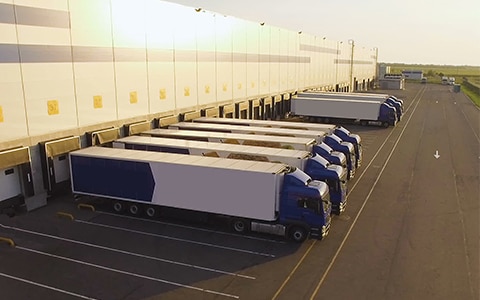 A new business model in the freight broker industry brings new risks as well as opportunities.