Tips to Help Protect Your New Business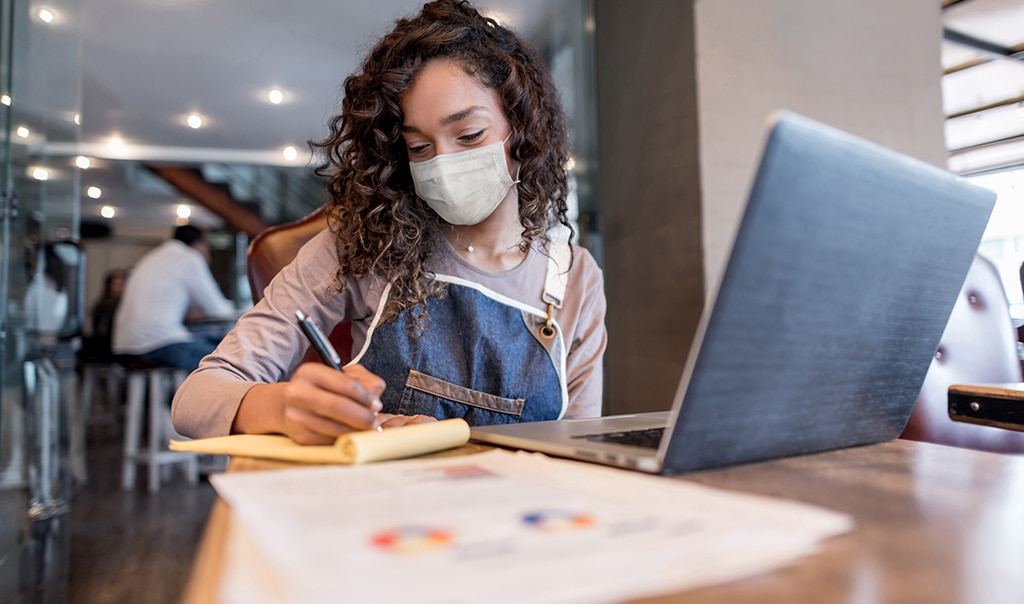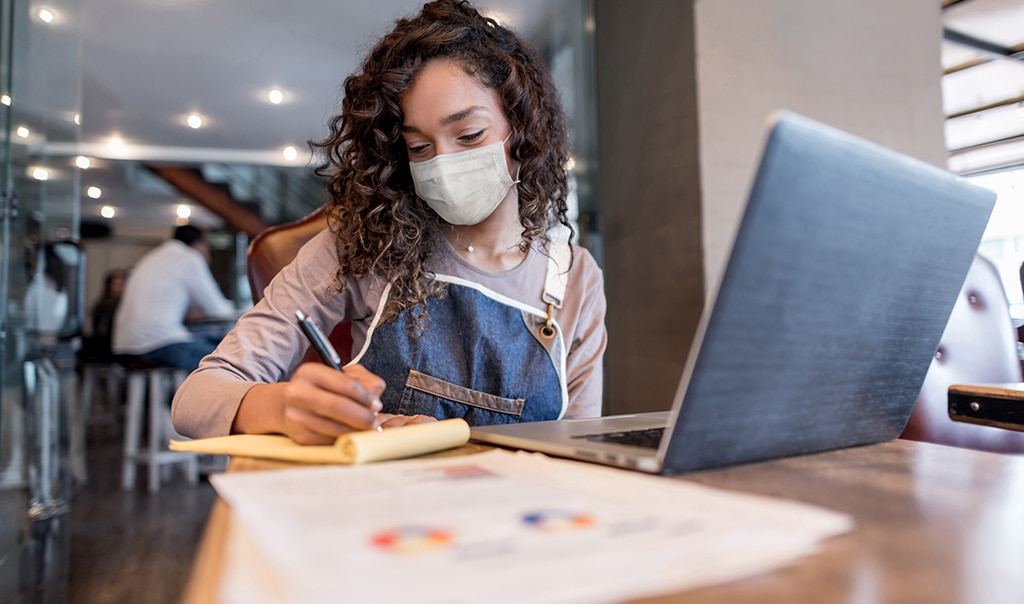 Do you think the uncertainty will end once the coronavirus pandemic and resulting economic crisis are under control? Think again!
Anyone who owns or manages a business knows that challenges can continue to unfold. If you have an entrepreneurial mindset, there may be some benefit that comes with facing and handling difficult situations – it can pay off by helping to make your business stronger and more resilient over the long term.
Here are several tips to help protect your business against challenges:
Plan Ahead to Avoid a Problem
A helpful way to avoid problems is to take steps to prevent them from ever occurring. During challenging times, such as the COVID-19 pandemic (and even when things return to a new normal), work with your team to conduct regular audits and gather information about things that could go wrong. Brainstorm about where the economy – and pandemic – is headed next and figure out the possible impact to your business. Plan for different scenarios and the ways you can respond to limit negative impacts on your business.
Create an Emergency Plan
Imagine being a coach and directing your team during a championship year. If you don't have a playbook, then making the right calls is a big challenge. Now imagine having a game plan that explains what you, and your team, should do during a crisis. That makes your job a lot easier because you don't have to make it up on the spot.
That's the power of having a comprehensive emergency plan. It's a playbook that helps prepare you with the information you need to make it through crises in real time. It takes the work you did in the previous section to the next level, and helps you come up with a plan for handling each emergency scenario and documenting your response to it. This can prepare you to lead your employees through the next emergency.
Have Ready Access to Data and Information
To help you make informed decisions in a crisis situation, turn to hard and accurate data. Develop a report that gives you at-a-glance information about your business and that can help you make smart and informed choices anyplace, and at any time.
Protect Vital Business Records
When emergencies happen, you may need access to important records, such as tax, property, lease, loan, financial, credit, employment and other paperwork like certificates of insurance. First, remember to do daily backups of your business data, such as sales receipts, inventory, customer information, HR data, etc. to ensure records remain current. You may want to keep copies of important documents in a fire-resistant box. Consider network segmentation when storing digital assets in a secure cloud, or on a physical server or computer, which can help protect your valuable records in the event of a data breach.
Regularly Update Your Insurance Coverage
You've worked hard to get your business up and running, and having the right insurance coverage to help protect it is critical. It's important to review your insurance coverage with your agent at least annually, or as your business needs change. Be sure you understand your policies, coverage levels, deductibles, limits and any exclusions or limitations that apply when it comes to insuring your business.
Learn more about how to help protect your new business as you reopen in our Business Reopening Playbook.
Prepare & Prevent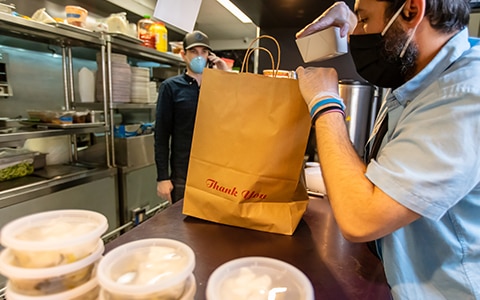 Finding the right product and service offerings is key in making it through a recession. Learn more about which new products and services you should be selling.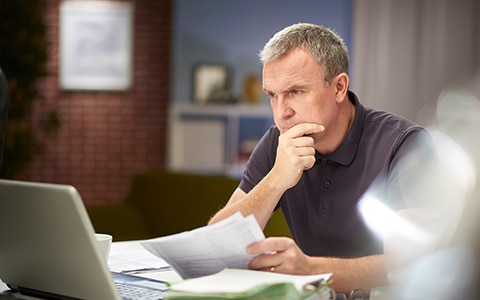 Learning ways to streamline business processes and procedures will help to reduce operating expenses during an uncertain time for companies. Learn more today.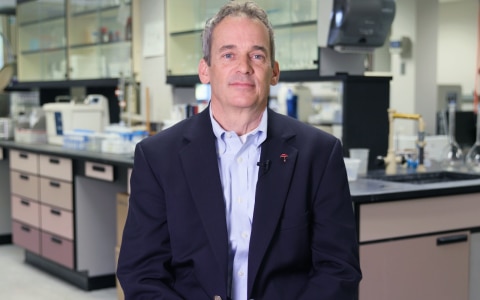 With states easing restrictions, every business needs a strong plan for a successful reopening of the workplace for customers and employees. Scott Humphrey from Travelers Risk Control explains how our PATH Back to Business framework can help.