Should You Pivot Your Business Model?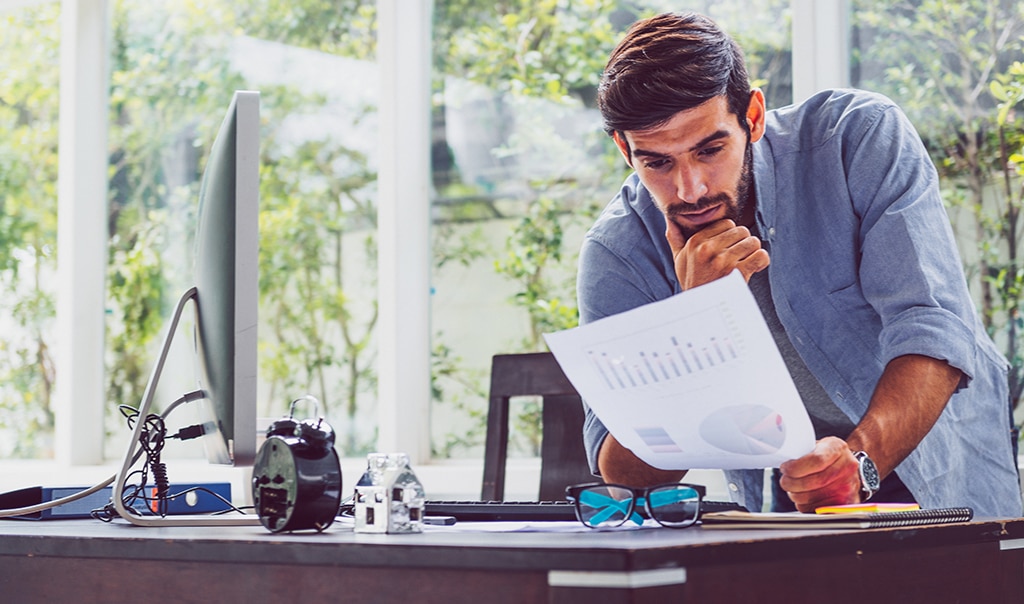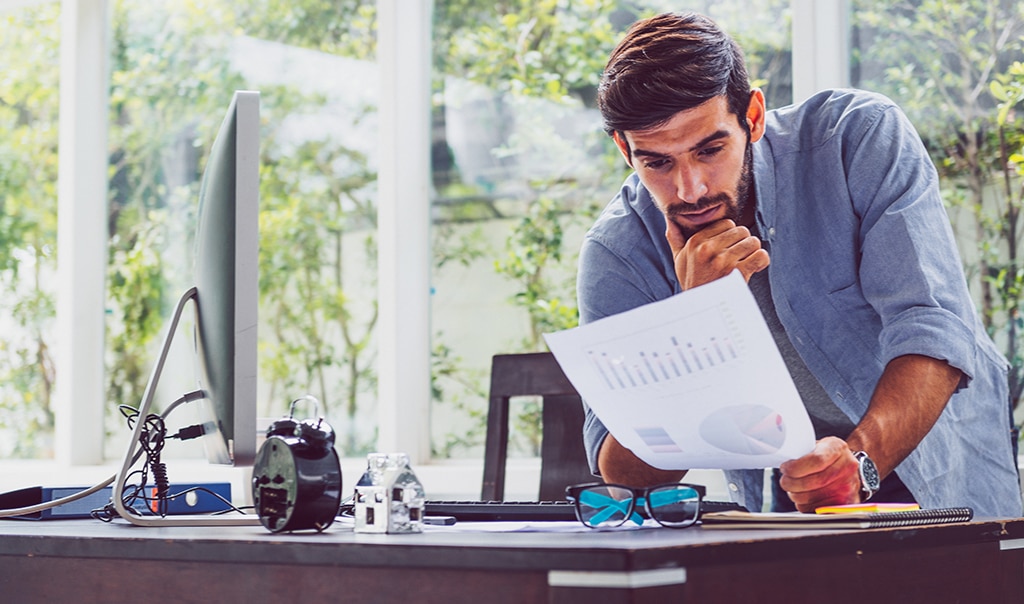 The coronavirus pandemic and resulting economic crisis may have you questioning whether it's time to change the way you do business. Perhaps things aren't performing or working out as well as they used to. Maybe you're not making the sales required to keep your business afloat.
Whether to change your business model or not is a tough decision. It requires acknowledging that the once successful operating model you had for your company may no longer be valid. However, during changing times, updating your business model may be a necessary move to make it through current challenges and succeed in the future.
Here are some things to consider when deciding if it's time to change your business model:
You're No Longer Connecting With Your Customers
If you don't have the same connection with the people in your client base (through social media or other interactions) that you had prior to the pandemic and economic downturn, it may be time to switch things up.
Perhaps the pandemic or economic crisis has changed the mindset of those in your customer base temporarily.

Maybe they've moved on permanently.

Or there could be customers for what you offer in the current environment who you haven't discovered yet.
If any of these things are true, it's time to rethink your business model, either for the near or long term. Consider adjusting your value proposition to encourage your current client base to reengage. Or, given the new environment, you might identify additional target markets that now find value in your products and services.
Example: A few months ago, your gym offered a popular in-person strength training program for top athletes. With most sports cancelled, and gyms closed because of social distancing, there is little demand for the kind of training you provide. However, you reinvent yourself as a virtual trainer for people who want to stay in shape while at home. This simple change to your business model can help make your services valid for today's world. You may also be able to work with athletes in-person again once things start to return to normal.
Customers Just Don't Get It
Before the pandemic, your customers and prospects likely understood your value proposition and responded to it. Today, maybe that's just not the case.
It's likely time to rethink your brand messaging so people understand the value that your products and services provide in today's changing world. Consider leveraging channels like social media to market-test new messages until you find ones that connect.
Example: Before the COVID-19 pandemic shifted behavior, people appreciated that the clothing lines you offered were the most fashionable and luxurious available. Through social media testing, you've discovered that now people are more likely to buy for practical reasons. So, you start to emphasize comfort and durability in your marketing. A simple change in messaging may help make your products relevant and popular once again.
Times Are Changing
Sometimes macro factors impact a business in a significant way. We're experiencing this during today's period of change. For many businesses, it's time to evolve or perish because the environment is different now.
If your industry is changing, it could be time for you to change your business model in order to remain viable.
Example: A few months ago, your restaurant was a popular place for people to gather and hang out. Since the pandemic changed your industry, you've reinvented your restaurant as a top take out option for people who are tired of cooking at home. It doesn't prevent your operation from returning to being an amazing place to hang out once the pandemic is over, but in the meantime, you're filling a new niche that allows you to earn money now.
Your Revenue Is Declining
During an economic crisis, it's likely that many businesses will experience some decline in sales and related revenue. Perhaps you're still able to sell your products and services at a reasonable rate, but not enough to sustain your business.
In this case, you may not need to completely overhaul your business model. It could be enough to make some simple adjustments that reduce costs and increase efficiencies to return the business to profitability.
Example: You've sold gourmet chocolate chip cookies through high-end grocery stores for years. Customers are passionate about your product, but demand dropped off during the pandemic and related economic crisis. Many people don't feel right splurging on gourmet cookies.
You decide to look into new suppliers for your ingredients. You don't want to reduce the quality of your cookies but are hoping to lower production costs. You quickly find out you are overpaying for ingredients and contract with new, less expensive suppliers. You are now able to relaunch your product as a more affordable indulgence. The new price and positioning resonate with customers living on tighter budgets.
You Can't Scale Up Your Production To Meet Demand
Some businesses are actually experiencing increased demand during the pandemic. Think hand sanitizer and EPA-registered disinfecting products, for example.
Some business owners who are experiencing this may find it difficult to take advantage of the increase in demand. They've reached capacity, maxing out on hours, staff and resources.
If you're finding it hard to scale, it's likely time to update your business model by changing how you do what you do.
Example: You earned a reasonable amount selling environmentally-safe hand sanitizer to a niche market for years. A local college discovered that your product is highly effective at killing the coronavirus. The story got picked up by a national news outlet and demand for your cleaners exploded. You appreciate that if you could scale up, you'd be able to help more people stay healthy.
Very quickly, your business runs out of bandwidth and your current production capacity can't keep up with the demand. You brainstorm with your team and discover you can outsource production to a local distillery that had additional production capability and a product that meets your quality requirements. You've been marketing your products as "homemade" but realize that expanding production and promoting them as "locally made" could be just as effective. You are soon able to make more product and meet the increased demand. You're earning more than you ever imagined.
Conclusion
In the end, if you find you can't continue doing business as you always have, it's likely time to change your business model. Consider doing things like finding new customers for your offerings, providing new options to your current customers, updating your brand positioning, or changing how you produce your products or offer your services. During changing times like these, you may need to get creative about your business model so you can make it through today and succeed in the future.
Learn more about how to adapt your business for success as you reopen in our Business Reopening Playbook.
Prepare & Prevent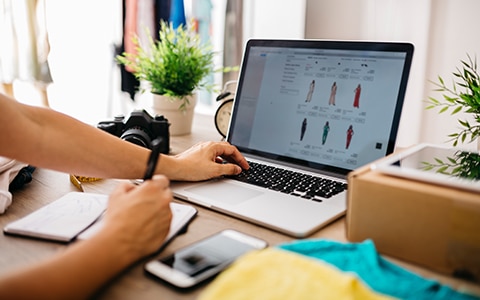 Take your business online by starting your digital business transformation. Learn more about how to serve your customers virtually and build your web presence.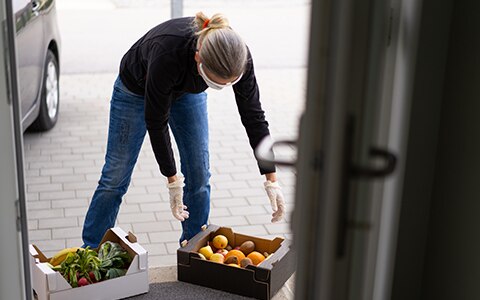 No matter how your small business adapts to the pandemic, you may find yourself in new, uncharted territory from an operational standpoint. These safety tips can help you adapt and prepare during this unprecedented time.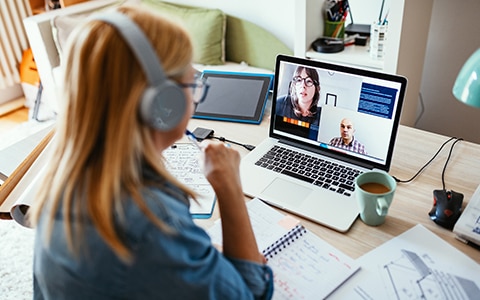 Optimizing your marketing and sales efforts is more important now than ever. It will likely dictate your business's success moving forward. Learn more today.