Ways to Create Demand for Your Products and Services
Depending on the type of business you run, the COVID-19 crisis has likely impacted the demand for your products and services. In some cases, demand and related pricing on items such as face masks and disinfecting products may have increased. In other cases, demand and prices may have decreased.
In both scenarios, businesses need to gain control of the demand and related prices for their product or service while continuing to deliver value in order to survive the pandemic and related economic crisis. On top of this, they should avoid coming across as self-centered and solely focused on their survival. People want to feel that the businesses they frequent are "in it with them." In other words, businesses must partner with consumers, try to understand their needs and show compassion if they want to make it through the pandemic.
While it's impossible to know exactly what the future holds, businesses need to balance surviving in the short term while taking a long-term view that will help their businesses thrive in the future.
Here are three different scenarios, along with ideas on what you can do to help get control over demand for your products and services:
1. Is Your Business Experiencing a Large Drop in Demand?
Certain sectors, such as travel businesses, clothing companies and restaurants, have experienced an unprecedented loss in demand because of social distancing and government stay-at-home orders. This has resulted in excess capacity and inventory along with a significant drop in prices. Many businesses are offering steep discounts and extreme financing terms in an effort to attract consumers.
If this is what your business is experiencing, it might be necessary to get innovative with your products and services, such as creating face masks or virtual travel guides to help drive demand, or adding curbside pickup or delivery until something closer to the old "normal" returns. In the meantime, managing your cash flow, holding on to cash reserves, preserving key assets and working to hang on to your top talent during the crisis can help you survive to fight another day — a day when demand for your traditional products or services begins to return.
The bottom line: Look for creative ways to enhance your offerings to help bridge the gap until demand returns. Avoid drastic moves that might have long-term negative implications on your business.
2. Are you experiencing a big increase in demand?
If you provide a service or product in high demand, it's likely you're working at a fever pace to expand capacity to supply critical products and services your customers need today. It may seem like a once-in-a-lifetime chance to earn big profits but doing so could be a big mistake. If your business is perceived as taking advantage of consumers during a crisis, you could seriously harm its reputation for years to come. It might even lead to legal consequences. To help prevent this, don't raise prices sharply on necessary goods or services. Charge what you need to optimize operations so you can keep products on the shelves, supply an adequate level of service, address the needs of your customers and maintain quality.
The bottom line: It's important to operate in an ethical matter, especially during tough times.
3. Are you experiencing flat or inconsistent demand?
Certain sectors, such as hardware stores, nurseries and electronic companies may not have been forced to close their doors during the coronavirus pandemic, but they may be experiencing fluctuating demand that makes operations difficult to manage. Some businesses may have seen an initial drop off and then a slight increase in business as shut down orders happened and people's home and work lives changed.
If this is what your business is experiencing, you might be able to consider short term measures like lowering prices, offering financing or increasing promotions to help stabilize or raise demand.
The bottom line: Be prudent. Avoid doing anything extreme to stimulate demand that could harm the long-term success of your organization.
Opportunities and Cautions
Here are some things to look out for as you try to control demand for your products and services.
Make Sure Everything You Do Is Legal, Ethical and Don't Lose Focus on Your Community

A crisis isn't a time to dramatically raise prices on necessary goods and services. Doing this, or coordinating with others in your market space to artificially raise prices, could destroy the reputation of your business and result in legal action against you. Before doing anything unusual or extreme, check with your legal counsel.

Take a Long-Term View of Your Customer Relationships

It may have taken you years, or even decades, to build up the reputation of your business and earn the trust of customers. Stay focused on providing clients with the best, most sensitive level of service during the pandemic and financial crisis. If possible, offer your most loyal buyers rewards for continuing to do business with you during challenging times.

Focus on Value, Not Price
Demand could be causing prices to fluctuate wildly during the pandemic and ensuing financial crisis. Try to focus on the value of your products and services and connecting with your customers and community. You might be able to promote your organization's mission, or encourage customers to support a local business or cause versus messaging solely on price.  Such a move could be a big change for your organization, depending on how you typically market and sell your offerings. You may need to train your sales reps on this new, value-based sales approach.

Offer Flexible Payment or Pricing Options

Companies that outperform in today's crisis are able to respond to what their customers are experiencing now without damaging long term value by providing financing options. This could include unbundling packaged offerings, along with offering one-time promotions, flexible payment terms, credit for future purchases or other options that align with immediate-term needs while keeping the door open for flexibility in the future. It's likely that your clients will remember your kindness as things return to normal.
Gather Feedback
You never know where the next great idea will come from, so be sure to consider talking to employees from across the company about ways to drive demand and develop new business offerings. This can help you gather fresh and diverse insights into how to handle things during the crisis. Plus, you may be better able to carry out initiatives if you already have insights and support from people who work in all areas of your business.

Don't Rely on Old Research
Perhaps your business has relied on research to set prices in the past. In a dynamic and evolving market like today's, that research may be based on outdated demand data. You owe it to the future success of your business to conduct new pricing-sensitivity research and launch market price tests immediately, and for the foreseeable future.

Avoid Being Predatory 

If your market is shrinking you might be considering moves to drive demand by attacking your competitors. Such a strategy could lead to a competitive drive to the bottom, and create the perception that your brand is a bottom feeder. Few companies recover their reputations when such a perception is established.
Next Steps
Despite the demand disruption caused by the COVID-19 and related economic crisis, there's no need for you to take desperate measures to control or increase demand for your products and services. Instead, focus on being innovative with your offerings and your marketing efforts as you take a long-term view of the survival of your business. Connect with your established customer base and leverage the insight from within your organization. Taking the right steps now can help your business emerge from the pandemic on the right trajectory for future growth and success.
Learn more about how to safely reopen your business during COVID-19 in our Business Reopening Playbook.
Prepare & Prevent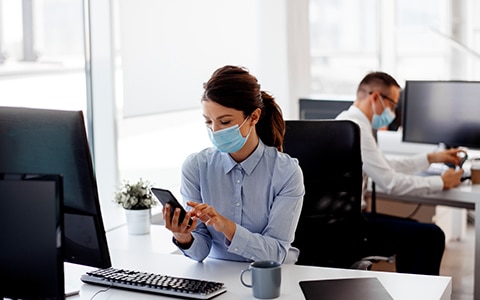 How can you keep your employees safe at work? Learn about some steps and strategies to help keep your work environment safe.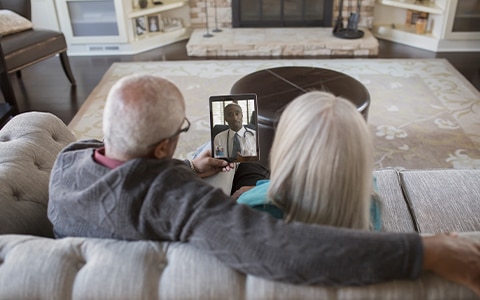 These challenging times have accelerated the need to promote your business online. Learn how to increase online sales and improve digital customer experience.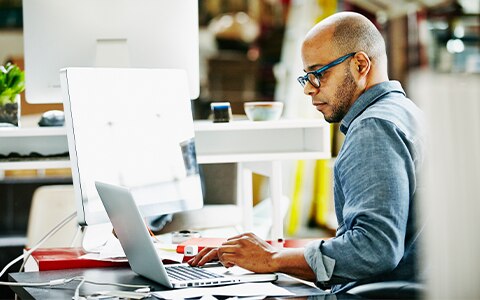 Since COVID-19, people and businesses are relying on virtual interactions to buy the products and services they need. Learn more about improving digital sales.