How to Serve Your Customers Safely While Embracing Social Distancing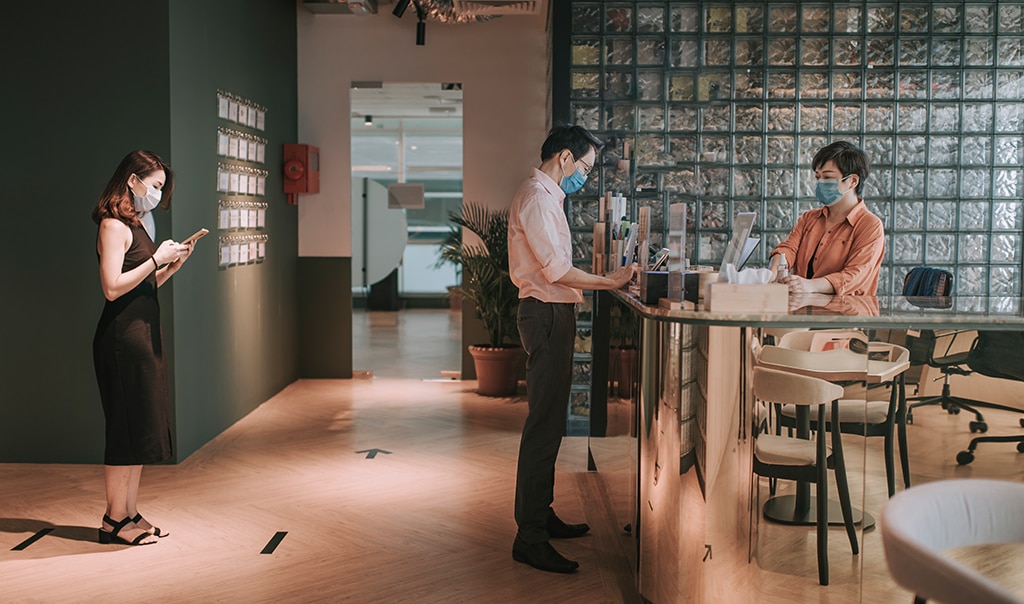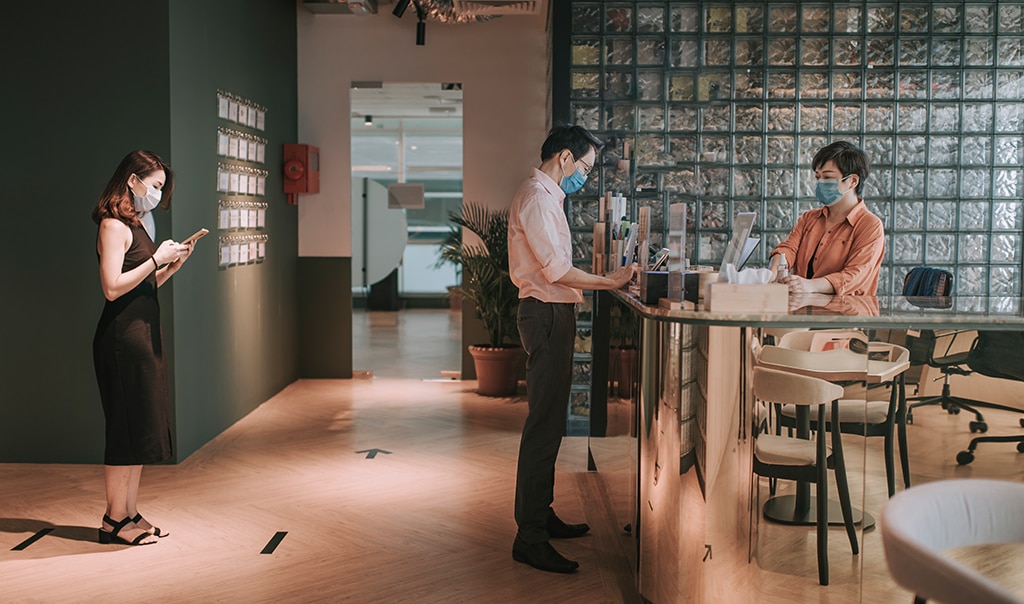 Those dependable customers you were serving months ago: They may have become different people with completely different feelings and needs. Many may be more cautious — and may need reassurance — to do business with you. If you get it right, it could have a positive impact on your business's reputation and bottom line — now and long into the future.
Here are some tips on how to help make your customers feel safe and welcome as you serve them digitally or at a safe distance.
Understand That Each Person Is Different
No two people have experienced the COVID-19 pandemic in the same way. Some have been sick, or have lost relatives and friends. Some may have not been affected very much at all by it, only experiencing the health crisis through the news. Others may be living in fear that they could contract the virus.
That's why it's critical to develop a response that considers all types of people across many circumstances. You should think about both your digital and in-person responses. Make sure your digital communications are sensitive to the experiences and perspectives of your customers — they may be choosing to interact digitally because they are not yet ready to connect with you in person.
The same is true when responding to your in-person customers. They, and your employees, need to know that the face coverings and gloves staff are wearing, the extra cleaning and disinfecting you're doing and other precautions are helping to keep everyone safe and healthy, but such steps could be interpreted by different people in different ways. Some will find it reassuring, while others could have a negative reaction. As part of your COVID-19 response plan, you'll want to make sure you are following the CDC, as well as state and local requirements and guidance, however, as you are making changes, consider the best way to do so while also keeping customer experience in mind.
In these challenging times, it is important to be sensitive to both your online and in-person customers. Constantly monitor your customer experiences, and ask for feedback to help you understand if you're getting things right for your customers. If not, be bold enough to keep making adjustments until people respond positively.
Tip: As the coronavirus pandemic continues and the economy changes, people's feelings and needs will change and your response to them will have to, as well.
Stay Ahead of The Curve
The companies that are successful — and will likely continue to be successful during the COVID-19 pandemic — are leaders when it comes to digital and in-person selling. They quickly get a reputation for providing people with what they need in safe and sensitive ways. Consider the local market that was the first to take steps to make safe and sanitary deliveries to vulnerable people in your area. It's likely that word of mouth increased their sales quickly and that new customers have continued to do business with them.
Monitor customer behavior as the pandemic continues. Have conversations with them and follow them on social media. This may give you clues as to what they want, need and expect as the crisis continues. Providing email/text alerts to your subscribers or updating your business website and social media channels can be helpful in communicating with employees, business partners and customers.
Track Your Competitors
During the pandemic, the businesses in your market space are dealing with the same customer service issues that you are.
Make it a regular practice for you and the people on your team to connect with customers, visit competitor's establishments or websites, and get feedback from a variety of sources to help your business exceed expectations and remain competitive.
Think "Safe" Not "Sales"
Likely the best way to maintain and increase sales during the pandemic is to earn customer trust. Train your team to focus on customers first and sales second. It can set a solid foundation for building long-term customer loyalty.
Stay Up to Date on The Latest
Conditions related to the pandemic are quickly changing. Monitor national and local news outlets, government and industry websites and other sources to track what's happening globally and in your area. It can help you get a jump start on updating your in-person and digital services so customers will want to continue doing business with you.
Learn more to help you safely serve customers from a distance as you reopen your business during these changing times in our Business Reopening Playbook.
Prepare & Prevent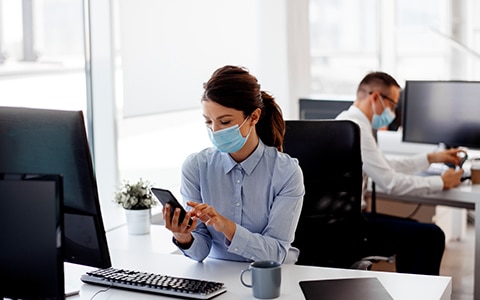 How can you keep your employees safe at work? Learn about some steps and strategies to help keep your work environment safe.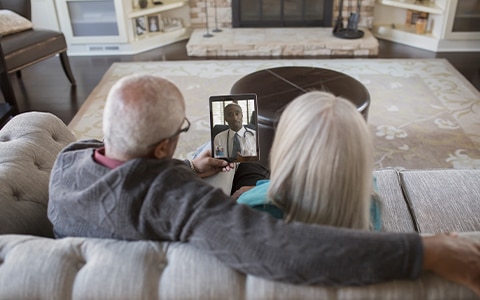 These challenging times have accelerated the need to promote your business online. Learn how to increase online sales and improve digital customer experience.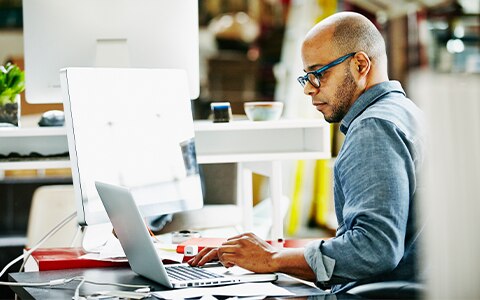 Since COVID-19, people and businesses are relying on virtual interactions to buy the products and services they need. Learn more about improving digital sales.