COVID-19: Adapting and Preparing Your Business for Change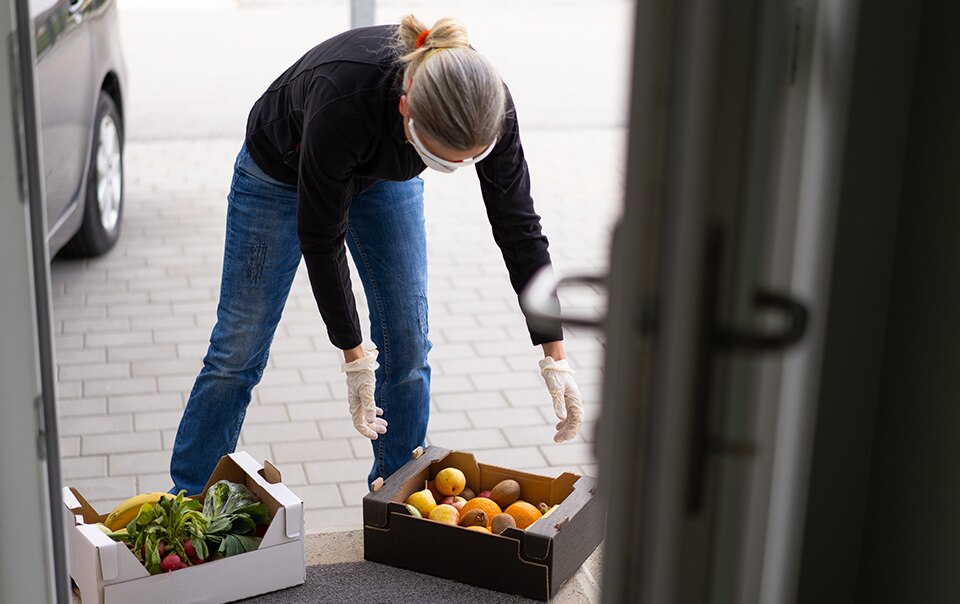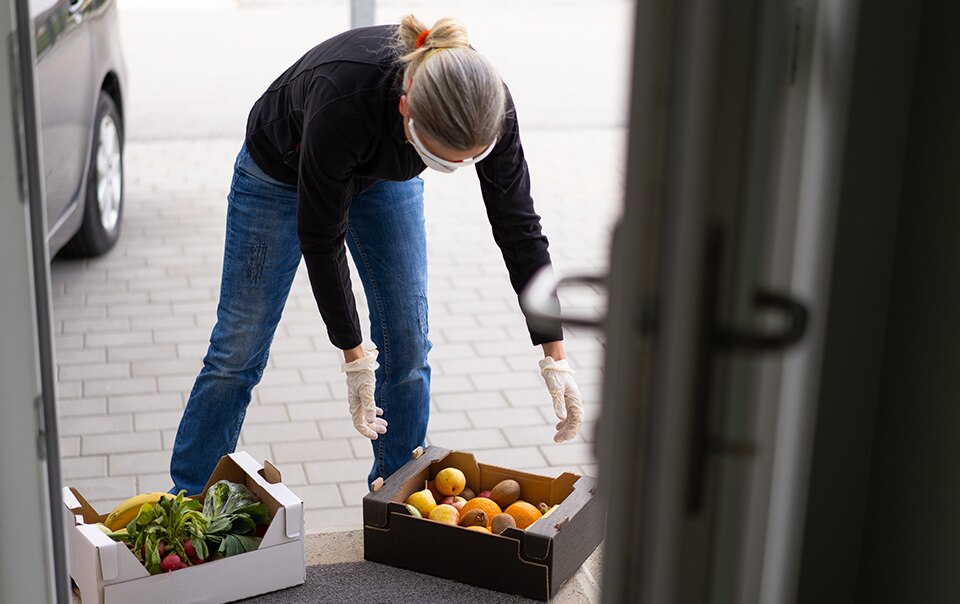 The COVID-19 pandemic has quickly changed our world, and small business owners across the nation are working to adapt their operations amid the disruption. Some are setting up shop online, offering delivery and curbside pickup services, or requiring employees to work from home. Others, such as those in the food and wholesale industries, are facing surging demands for their products and services that have them scrambling to respond. Still others are facing unexpected shutdowns.
No matter how your small business adapts to the pandemic, you may find yourself in new, uncharted territory from an operational standpoint. These safety tips can help you adapt and prepare during this unprecedented time:
1. Be Safe On the Road
As more companies offer delivery services, employees who might not ordinarily drive for work may be behind the wheel. Make sure all of your drivers are licensed and have a good driving record with a minimum of five years' driving experience. Reinforce the importance of safe driving guidelines and avoid making delivery promises that encourage employees to speed. Also prohibit cellphone use and other distractions while driving, and require drivers to use only hands-free navigation to keep distractions to a minimum.
2. Take Curbside Service Precautions
Many retailers and restaurants that might otherwise need to shutter their businesses are offering curbside pickup, with orders and payments processed online or over the phone. If this is a service you offer to your customers, take steps to minimize the risk of slips, trips and falls. Inspect the pickup area for potential hazards and make necessary repairs, or place signs or cones until repairs are made. Encourage employees to wear bright or visible clothes and make sure the pickup area is well-lit. Also, designate parking areas that don't require employees to cross or stand in traffic and arrange these areas so that customers don't have to back out into traffic.
3. Take Care When Ramping Up Quickly
If your products or services are among those that are deemed essential as the nation responds to the coronavirus, you may find that you need to increase your staff in order to meet an unanticipated demand. Travelers research shows that nearly one-third of workplace injuries involve employees in their first year on the job. To protect your new employees, offer onboarding and training programs that provide the necessary skills to safely perform the tasks of the job, and convey your general policies and expectations for maintaining a safe and healthy work environment.
4. Protect Employees Working Remotely
In many parts of the country, only essential businesses can remain open with employees reporting to work. Many other businesses are able to stay in operation but with employees working from home (WFH). If WFH is the case for your business, encourage employees to set up a dedicated workspace with ergonomics in mind. This can help reduce the chance of injury and increase physical comfort ‒ and help employees stay productive and focused.
Also encourage remote employees to connect with one another. In this time of social distancing, video conferencing can help provide the face-to-face contact your employees want and need ‒ for personal connections and work-related collaboration. Consider organizing virtual coffee sessions where employees can gather each morning and encourage them to chat via instant messaging or the phone.
5. Mind Cyber Security
The internet can be a lifesaver — for businesses whose employees can work from home and for those that shift to virtual delivery of their services, from online yoga classes to virtual consulting. But a growing presence online can mean your business is also exposed to a growing threat of cyber crime.
Take appropriate security measures to ensure your customers' data is secure and that your business is protected from a potential cyber breach. For example, employees should use a virtual private network (VPN) when using Wi-Fi to remotely access your company's network, because it allows for data encryption. Multi-factor authentication (MFA), which requires authorized users to provide more than one method of validating their identity, adds additional cyber protection.
Consider cyber insurance, which can help protect your business from a data breach, ransomware or other cyber incident. Beware of COVID-19 scams that try to get you to buy COVID-19-related products or services. Know who you're buying from, and never open emails or click on links from sources you don't know.
As always, be assured that Travelers is committed to helping you protect your small business.
More Prepare & Prevent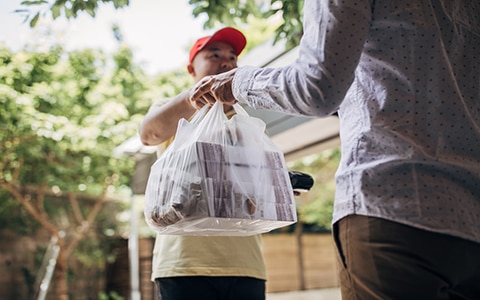 More food service businesses are adapting their operations for delivery and curbside pickup. Know how to manage these services effectively to help protect your employees and your business.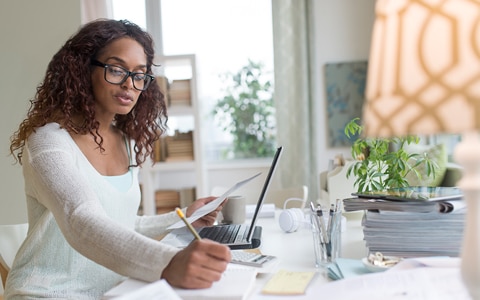 If you work from home, properly setting up your home office can help avoid painful injuries and time lost from work.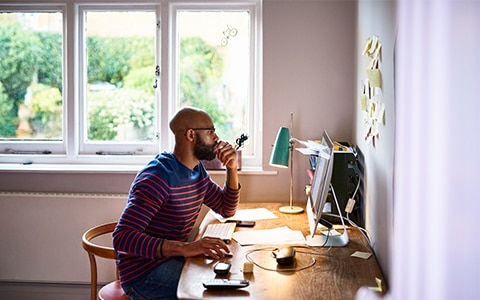 Explore steps to help minimize cybersecurity risks when employees work from home.