Taking Your Small Business Virtual During COVID-19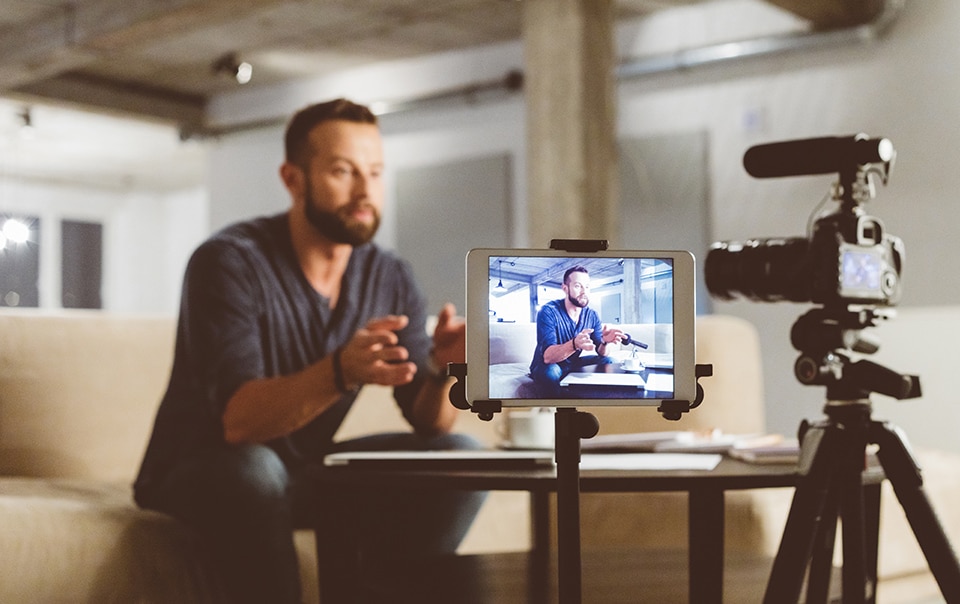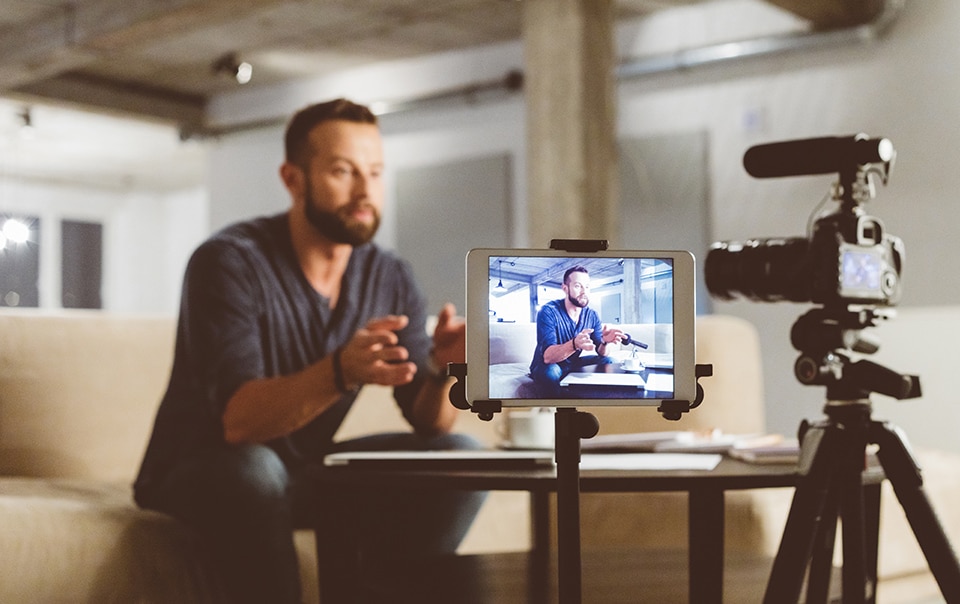 With the COVID-19 outbreak, small businesses and their customers are facing unprecedented challenges. While caution must certainly be exercised, many small business owners are conducting business in new ways. From offering an online product demonstration to consulting with a key client, many are turning to virtual delivery methods to preserve revenue streams and strengthen customer loyalty.
Providing customer access to your products and services online can help buoy your business in turbulent times, while also establishing an additional delivery channel going forward. As you consider the move, keep in mind that protecting your company's data and that of your customers must be a top priority.
You'll undoubtedly experience some growing pains as you transition from face-to-face customer interactions to videoconferencing and telesales. But, with some persistence and commitment, you might find that your business emerges stronger than ever.
With an eye toward resilience and innovation, here are some ideas for adapting your business:
Embrace Experimentation
A great customer experience is the foundation of any successful business. However, moving your operations to cyberspace will require some practice as you explore new delivery methods. Know that your loyal and first-time customers won't expect perfection in the early stages. There may be connectivity issues or camera glitches, but you should be able to iron out most of those wrinkles in no time.
One benefit of technology is the wealth of online resources available to enhance your knowledge. For every social media site or teleconferencing tool, there are numerous articles and virtual training modules on how to best leverage these applications to conduct business remotely. You can take learning one step further by enrolling in formal online classes. Watching how more established online businesses conduct training might give you new ideas for your own virtual services.
Take Small Steps
To build sales volume, you'll want to start incrementally and measure customer response and acquisition rates. It's unrealistic to expect that all of your customers will immediately adopt this new way of doing business. While some U.S. workers regularly telecommute and have familiarity with how virtual business takes place, many of your customers may require an adjustment phase.
As the learning curve flattens, you'll likely find a steadier stream of customers making their way through your electronic gateway. Depending on your line of business, it might not be that difficult to transform in-person sessions into cyber sessions. From fitness instructors to financial services, meeting remotely can offer continuity that may be especially valuable to customers at this time.
Find Prospects and Engage Customers
Social media sites like Facebook and Pinterest had nearly 2.5 billion monthly active users in 2019.1 Basic business pages are free, and paid ads are relatively inexpensive. Instagram is a photo app that allows you to post high-quality photos of products and marketing materials. The use of videoconferencing apps, such as Zoom and Skype, has skyrocketed since scores of employees have been asked to work from home due to COVID-19 restrictions.
As increasing numbers of people work remotely, and develop an increased comfort level with technology, you can find new markets and develop new products to serve them. Some businesses already leverage e-commerce platforms and virtual visits exclusively, and many companies take a hybrid approach. If you can use this challenging time to diversify your distribution pipeline and grow your contacts, those efforts can help you stay viable both during and after this crisis.
Build a Network
When you're exploring new ways to grow your business, it's always wise to consult with fellow business owners that already prosper through online sales and service models. You may also have a friend or family member who has experience in this space and if not, small business organizations are a great way to find like-minded professionals.
Meet and greets may need to wait, but many of these groups have internet forums and chat rooms where you can forge relationships and trade advice. And think of the free advertising, as few business owners would pass up the opportunity to exchange referrals through any respectable medium.
Consider Payment Processing Options
New online markets will require additional means of accepting payments that comply with payment card industry standards to protect sensitive customer information. In addition to card payment processors that cater to e-commerce businesses, you may also want to consult with companies that can help integrate online payment with your website to help run your business virtually.
You may be familiar with physical credit card payment terminals and fee structures. If so, know that taking a greater percentage of payments via the internet will increase your effective rate or net cost per transaction. Fees to process payments can be more expensive when a physical card is not present since the chance of fraudulent use is higher. You might view an incrementally higher transaction cost as an acceptable trade-off for acquiring new business via the internet.
Constructive Use of Customer Feedback
With so many people turning to digital means of activity and communication, gathering the opinions and feedback of customers and prospects now presents an excellent opportunity for you to expand your selection of products or scope of services. Scanning social feedback sites can also provide valuable insights. In the role of that fitness instructor, an online or email survey might reveal that you should consider creating virtual training sessions, a long-distance running program or nutrition counseling. Adding these services to your repertoire may help boost customer engagement and supplement your existing revenue streams.
Be Aware of Cyber Risks
As you explore new online delivery methods, make sure you take steps to protect your company's data, such as using strong passwords and other cybersecurity best practices, such as using a virtual private network (VPN) instead of remote desktop protocol (RDP), should you need to connect to your company's network from your home Wi-Fi. It's also important to recognize social engineering schemes from cyber thieves, who may attempt to pose as customers or other people you know. Cyber insurance can help protect your business now and in the future.
Stay the Course
At Travelers, we recognize that no two days in business are ever the same. We also realize that each day in the current business environment is unlike any you've previously experienced. To that end, Travelers is committed to remaining a trusted partner and a steadfast resource as you push through and harness your strengths.
This article is for general informational purposes only. None of it constitutes legal advice. As always, check with your insurance agent to ensure that you're covered for changes to how your business operates. No sponsorship, affiliation or endorsement relationship exists between Travelers and any of the entities referenced in this presentation.
Sources
1 https://www.statista.com/statistics/264810/number-of-monthly-active-facebook-users-worldwide/
More Prepare & Prevent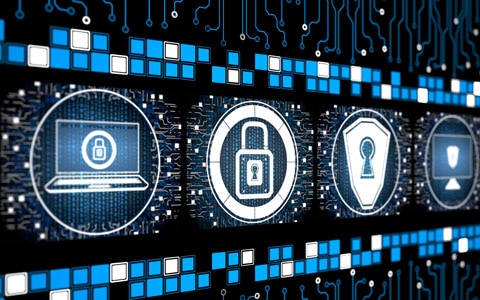 Employee error is a common cause of business data breaches. Get employee information security tips to help avoid data breaches.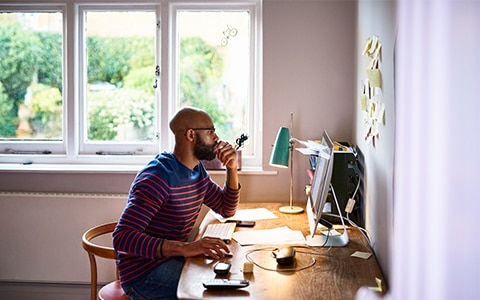 Explore steps to help minimize cybersecurity risks when employees work from home.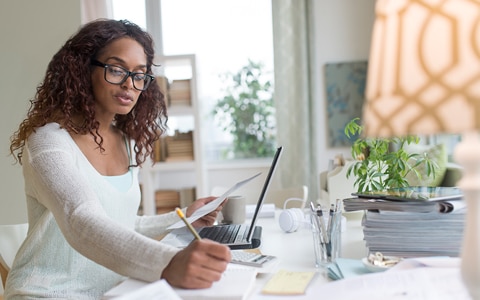 If you work from home, properly setting up your home office can help avoid painful injuries and time lost from work in the future.