How Resilience Training Can Help Employees in a Post-COVID-19 Workplace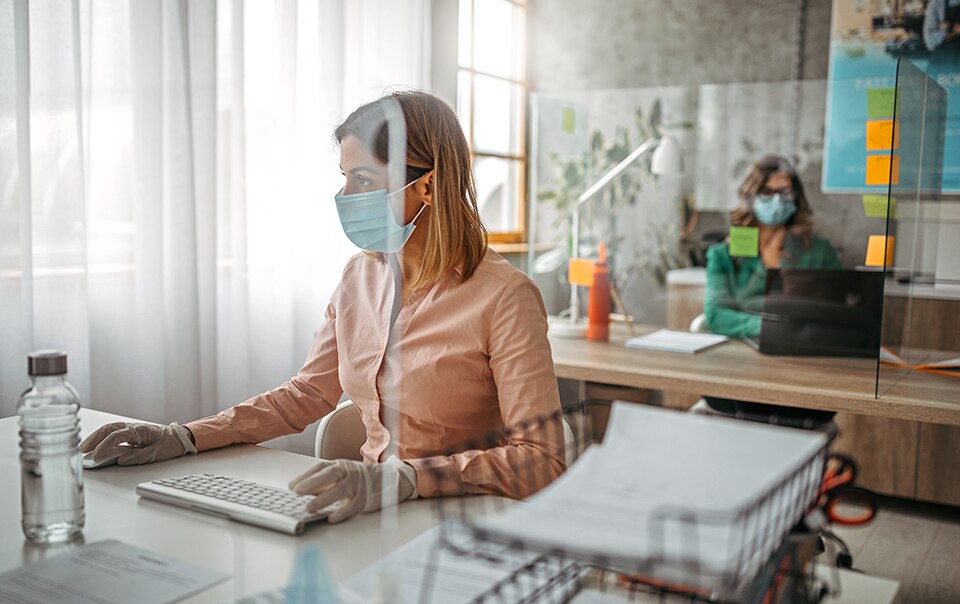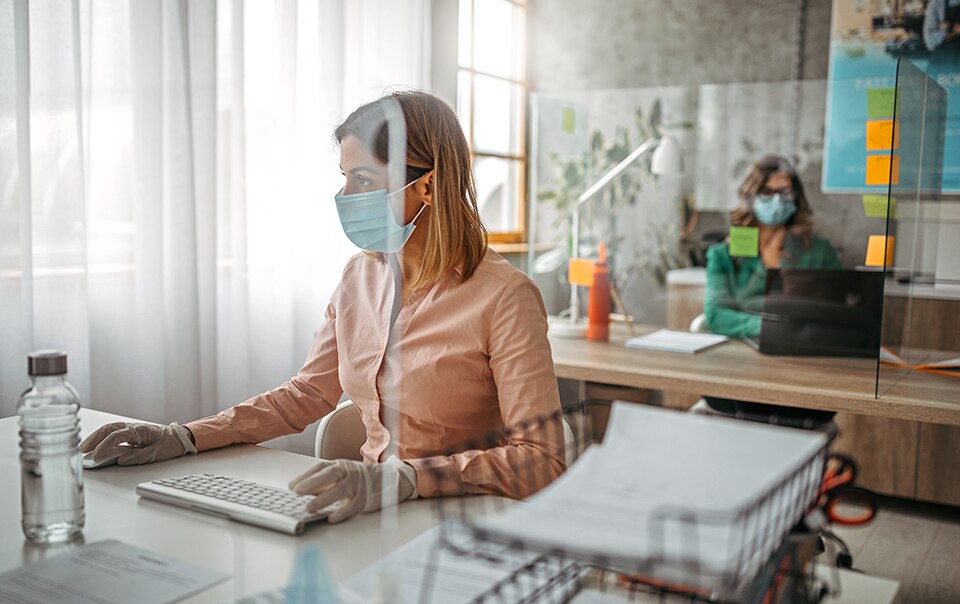 As businesses begin to reopen their doors during the COVID-19 pandemic, employee safety and well-being will be primary considerations for owners and their staff. With employers navigating this uncharted territory, many are focusing on preparing for employees' return to the workplace. To foster positive attitudes and mental wellness across the organization, resilience training can help improve how people adapt during difficult times.
Most businesses already have formal workplace programs for physical safety in place. On the mental health side, resilience training can help employees manage through emotional challenges, such as those brought on by difficulties encountered from the pandemic or any other crisis for that matter, including those your organization may face. The resilience skills gained in training can be helpful to adopting a flexible approach during times of change.
Why You Should Consider Resilience Training
Some employees may face challenges returning to the workplace after COVID-19 restrictions ease, according to Dr. Marcos Iglesias, Travelers' Chief Medical Director. "Many employees will be fine, but there will be employees who have a hard time re-entering the workplace and adjusting," Dr. Iglesias said. "Giving them effective strategies can help them manage through the stress."
Positive psychology pioneer Martin E.P. Seligman suggests that, among a unified group of people, such as a workforce, people will have different responses after traumatic events1:
Some might be initially affected by the crisis but can typically bounce back after a brief adjustment period.
Some might even use the crisis as a stepping stone for personal, spiritual and emotional growth.
Others may continue to struggle with feelings of low self-esteem, worthlessness and anger, among many other debilitating emotions.
Those with the last response will need the most care as they attempt to cope with and rebound from an unparalleled global crisis. If possible, it's also critical to address mental health issues early in the process so that affected persons can be directed to the appropriate channels for continued care.
Resilience training can help your organization take the first step in improving the mental well-being of employees as they attempt to recover from troubling circumstances. This type of program can assist those who are struggling as well as help build engagement throughout the workforce and even improve cooperation between departments and managerial levels.
What Is Resilience Training?
As the name implies, psychologists define resilience as the process of adapting well in the face of adversity, trauma, tragedy, threats or sources of stress,2 such as the coronavirus outbreak. Resilience training can help employees readjust. There are no hard and fast rules around this type of training, but there are some basic principles on which the concept is founded. Your business can customize a mental wellness plan to meet the unique needs of your company.
The goal is to help employees find fulfillment in daily life by enhancing mindfulness in the following five areas:
1. Positive Emotion
Resilience training can be successful if you teach your employees to embrace optimism rather than dwell on negative events around them. At a high level, it may be beneficial to the entire organization if positive messaging filters down from the top. At a personal level, you can encourage employees to look forward to positive events, such as reunions with friends and family or vacations.
2. Engagement
Isolation can foster feelings of detachment, but employees can reenergize themselves by rediscovering or identifying new activities that they enjoy. While there may be limited social interaction during shelter-in-place recommendations, you can encourage employees to pursue engaging hobbies, such as reading, writing, listening to music or starting a fitness routine.
3. Relationships
The pandemic may motivate employees to strengthen friendships and family bonds — as well as increase interactions with co-workers. Social media may have its detractors, but virtual communication continues to offer some advantages in the face of quarantines and social distancing. Most people would acknowledge that simply having a relative, friend or business colleague to talk to can promote acceptance and healing. It's also important for supervisors to understand how to recognize signs of distress in employees in order to be able to help provide support early.
4. Meaning
It is fundamental for employees to look beyond themselves and attempt to contribute to the common good. That's why it's important to define and communicate your business's mission and purpose and how each employee contributes to it. Additionally, helping others, whether at work or through the community in volunteering or charity work can also instill people with a sense of belonging. From your position as an employer, ramping up existing outreach programs or launching new ones is fairly simple and potentially therapeutic for your employees. Community interaction can also breed an increased level of employee engagement, which can lead to greater productivity and a heightened sense of loyalty.
5. Accomplishment
In one's personal and professional life, reaching goals can help boost self-esteem and build self-worth. Now may be a good time to encourage employees to pursue certifications, licenses or other educational opportunities for career enhancement. On the personal side, employees may gain a sense of accomplishment as they meet personal goals, such as a fitness milestone or learning a new language. Overall, any pursuit that can build on strengths and redirect energies in a positive direction toward individual and career enrichment can help employees cope amid the COVID-19 environment.
Remain Vigilant
You can tailor a mental wellness plan to your organization's specifications and adjust as needed. If you don't have the internal HR capacity, there are many external resources that can be tapped to design such a program. The most immediate consideration is ensuring that your management team stays vigilant for warning signs of depression or anxiety in employees that could trigger more serious situations down the road, including violent acts or suicide.
Ensuring the safety, security and mental health of employees is a top priority in these uncertain times. Travelers remains committed to helping businesses stay economically and emotionally viable through COVID-19. Contact your local independent insurance agent or a Travelers representative to see how we can help your business stay the course.
Sources:
1 https://hbr.org/2011/04/building-resilience
2 https://www.apa.org/topics/resilience
More Prepare & Prevent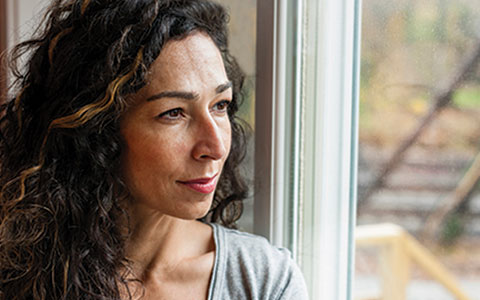 Managers and supervisors can recognize signs of distress in employees and provide resources to help them manage their stress in a post COVID-19 workplace.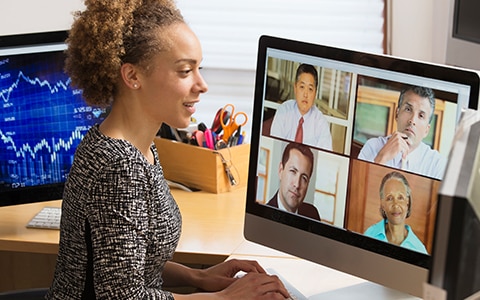 Managing remote employees is one of the many challenges that businesses are facing during this time. Learn more about how to manage remote teams.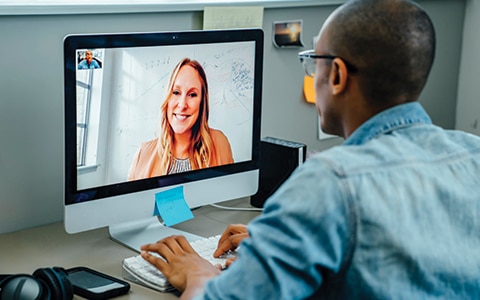 As your small business adapts for "business as unusual," don't forget how important it is to support the wellbeing of your employees and yourself. Here are some tips to help keep spirits up while the work still gets done.