Recognizing Signs of Distress in Employees Post COVID-19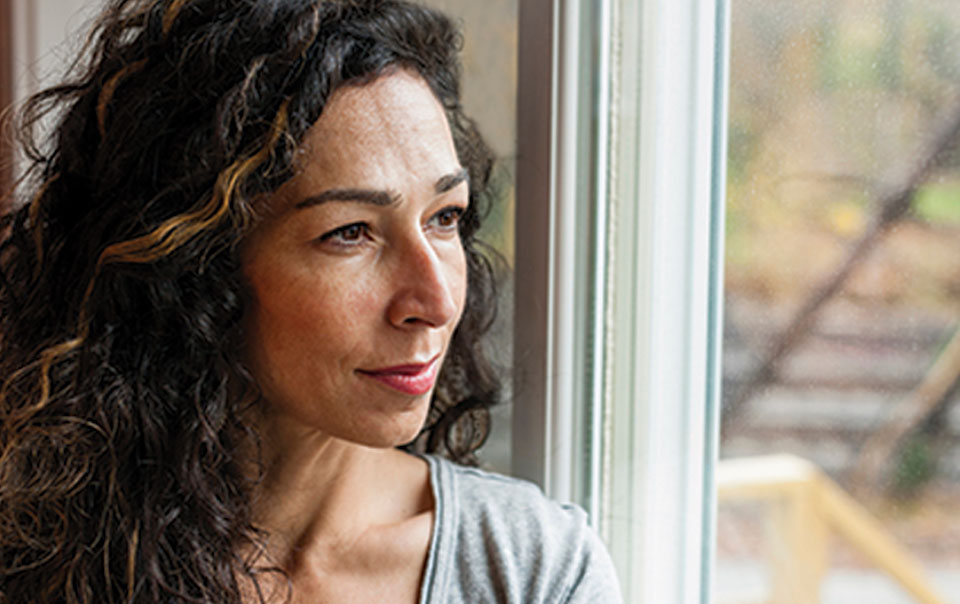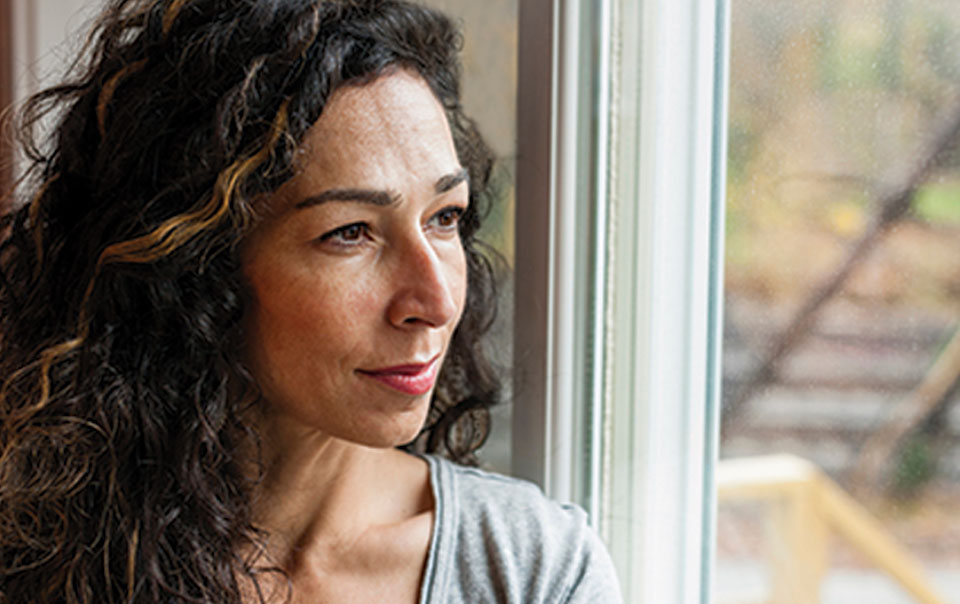 As COVID-19 restrictions ease, employees returning to the workplace may face challenges that affect their mental health. To help employees adjust to this "new normal," employers can implement a strategy of prevention, identification and intervention at their workplace. Supervisors and managers can play a critical role in identifying employees who may be in distress and connecting them with resources that can help increase their wellbeing.
Beyond planning for the physical safety of the workplace, supervisors can communicate with employees to reassure them that steps are being taken to promote their safety and well-being, which can help create a sense of stability that can be important in a time of rapid change. "Clear communication has never been more important," said Dr. Marcos Iglesias, Travelers' Chief Medical Director.
"Simply asking employees if they are okay may open the door to better communication and may also provide an opportunity to gauge an employee's mental health risk," said Dr. Iglesias. "It's important to consider the emotional and social wellbeing of employees as they return to work."
Some managers may have concerns over employee privacy, but a recent study found that 57 percent of employees feel comfortable with a supervisor inquiring about mental well-being. Furthermore, 41 percent of those polled wish that a superior would take the first step to initiate a discussion around negative feelings caused by coronavirus realities.1
Training Supervisors to Recognize Distress
Supervisors should consider new sources of COVID-19-related stress that may be affecting employees, such as fear of getting infected at work, unmet health needs during shelter-in-place orders, and personal and family issues, such as child care, interpersonal conflict, substance abuse and domestic violence.
It's important to train supervisors to identify employees who may be experiencing distress and to know when and how to intervene. Supervisor training should include:
Active listening and empathic communication,
Identifying employees with depression, suicidal ideation and domestic abuse,
Handling accommodation requests, and
Managing stigma of COVID-19 and mental health issues.
Supervisors can also create a culture where it's acceptable to ask for help and can let employees know that they are looking out for them. Conversations can include identifying things that cause stress and working together with employees to develop solutions. Talk openly about how the pandemic is affecting work and clearly communicate expectations. Supervisors can share access to mental health resources in the workplace.
Identifying Symptoms of Distress
Some employees may have a more difficult time than others transitioning back to the workplace after weeks of furlough or working remotely. Common work-related factors can add to stress during a pandemic, including managing a different workload or adjusting to new safety protocols. Learn how to recognize the signs. Employees may be feeling signs of distress2, including:
Feeling irritation, anger or denial,
Feeling uncertain, nervous, or anxious,
Lacking motivation,
Feeling tired, overwhelmed or burned out,
Feeling sad or depressed,
Having trouble sleeping, and
Having trouble concentrating.
Promoting Awareness of the Importance of Mental Health
According to the Centers for Disease Control (CDC), the workplace can be a key location to help identify those at risk and connect them to treatment. It can also put in place support to help people reduce and manage stress.3  Programs to build resilience [in development] can help employees during their readjustment.
Here are some action steps from the CDC that employers can take to help promote awareness of mental health and stress management:
Make mental health self-assessment tools available to all employees,
Offer free or subsidized clinical screening for depression from a qualified mental health professional, followed by directed feedback and clinical referral, where appropriate,
Provide free or subsidized lifestyle coaching, counseling or self-management programs,
Create and maintain dedicated, quiet spaces for relaxation activities, and
Host seminars or workshops that address depression and stress management techniques, such as mindfulness, breathing exercises and meditation to help employees reduce anxiety and stress and improve focus and motivation.
Mental Healthcare Resources
Employers must have available mental health resources for employees in need. This may take the form of an Employee Assistance Program (EAP) or referral to external organizations that can provide crisis intervention, counseling or other assistance. Easy access to and promotion of a company's EAP can help provide many resources – not just mental health – to employees in need.
In the case of suicide risk and threats of violence, employees need to know how to identify these risks and what to do in crisis situations. The National Suicide Prevention Lifeline has a toll-free number if you feel you or someone else may harm themselves: 1-800-273-TALK (1-800-273-8255), and a free, confidential Online Lifeline Crisis Chat that connects to a skilled, trained counselor.
Stay Informed
The COVID-19 crisis has and will certainly continue to affect the mental and emotional well-being of a large percentage of the global workforce. As businesses manage during COVID-19, projections, expectations, rules and regulations will change frequently. Travelers is committed to sharing resources to help businesses manage through COVID-19 and beyond.
Sources:
1 https://www.qualtrics.com/blog/confronting-mental-health/
2 https://www.cdc.gov/coronavirus/2019-ncov/community/mental-health-non-healthcare.html
3 https://www.cdc.gov/workplacehealthpromotion/tools-resources/workplace-health/mental-health/index.html
More Prepare & Prevent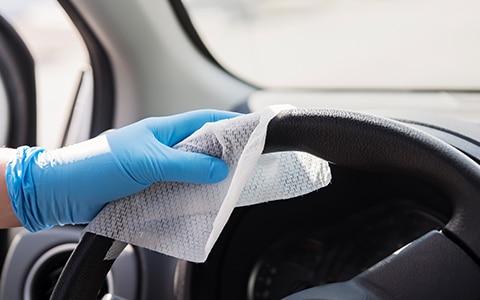 Whether you transport cargo or have employees driving regularly for work, some adjustments are likely as you respond to the COVID-19 pandemic and adapt to new ways of doing business.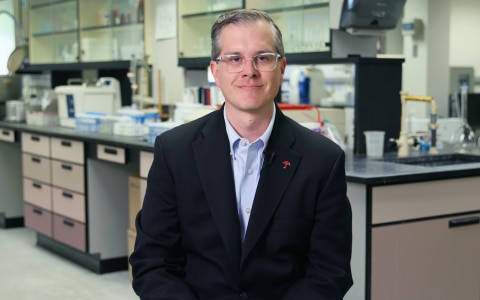 Before you can bring customers back to your workspace, you need a plan that helps keep employees healthy. Dave Anderson of Travelers Risk Control shares the first tips to consider as you reopen your business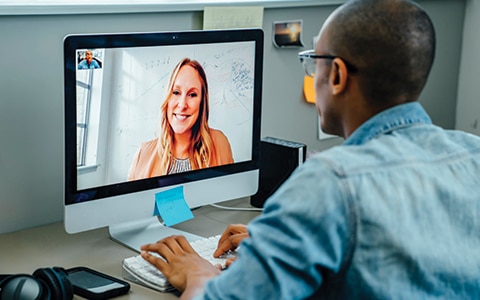 As your small business adapts for "business as unusual," don't forget how important it is to support the wellbeing of your employees and yourself. Here are some tips to help keep spirits up while the work still gets done.