Employee Training to Consider During COVID-19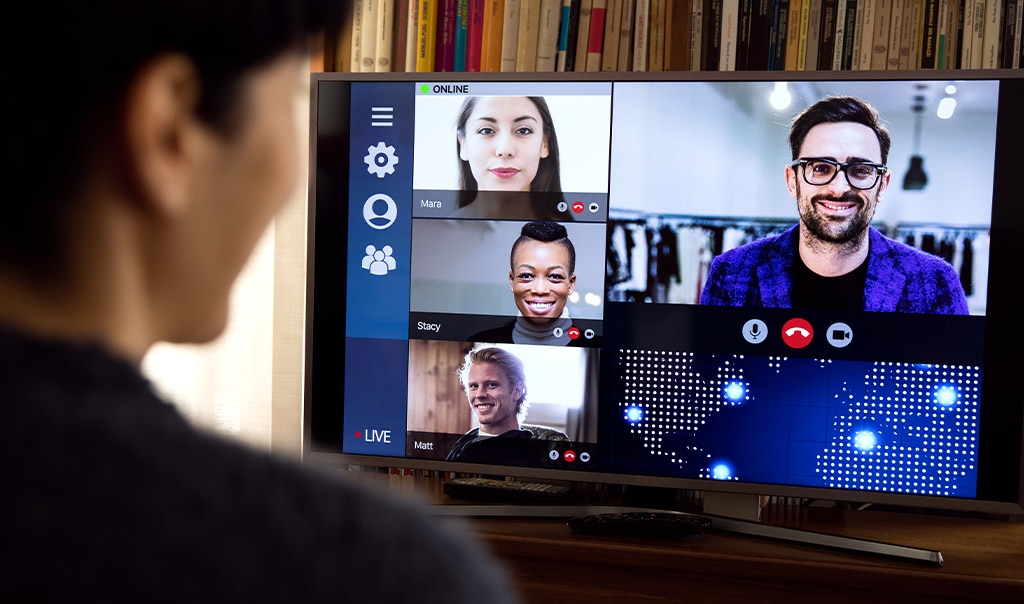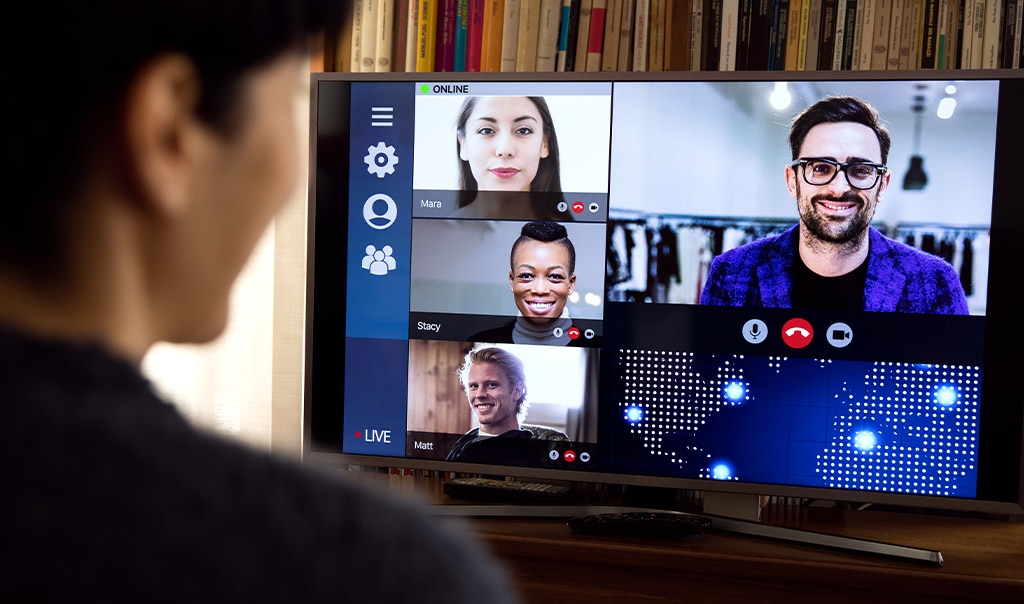 During challenging times like these, you might be tempted to cut back on employee training. Your team is busy, people are working from home and you're focused on new priorities, such as keeping the doors open and doing all you can to help people stay healthy and safe.
The reality: Providing your employees with training is still critical during times like these.
Training is a beneficial way to help ensure your workers are doing everything possible to:
Reduce the spread of COVID-19.
Avoid workplace accidents and injuries.
Ensure they know how to sensitively serve customers in challenging times.
Help prevent everyday mistakes that could harm your business.
Effectively use the tools and technology required to do their jobs.
Maintain a diverse and inclusive workforce.
Here are some of the types of training you should consider:
Health and Safety Education
Perhaps the most important training that workers currently need is about how to help keep the people on your team and customers safe during the COVID-19 pandemic. Training should include:
Safe work practices, including wearing face coverings and gloves, practicing social distancing in the workplace, practicing good hand hygiene, and understanding how to maintain physical distancing. All employees who are required to wear Personal Protective Equipment (PPE) need to be trained on proper use. This should include PPE required per your established PPE program as well as additional precautions to help protect them from coronavirus.
Cleaning and disinfecting, including proper cleaning and disinfecting practices during the COVID-19 pandemic, how often it should be done and the correct products to use.
COVID-19 prevention, including a COVID-19 response plan for when employees should stay at home and when it's safe to return to work after being ill.
The Occupational Safety and Health Administration (OSHA) has a library of materials, including guidance on preparing workplaces during COVID-19, that can help you train employees on how to stay safe during the pandemic.
Don't forget: During a period of crisis like the COVID-19 pandemic, it can be easy to forget about the regular ongoing training you should be providing as a business owner. For example, onboarding and training employees into a safety culture can help establish company expectations for safety, during and after the pandemic.
Sales and Customer Service Training
It's likely that because of the pandemic, you've changed how you and the people on your team interact with customers and prospects. This includes how you communicate with them about the precautions you've implemented to help keep people safe, and how you talk about your business and promote your products. A helpful way to ensure these changes are properly communicated and carried out is to offer ongoing training on how to work with your customers as things change.
New Employee Hiring and Orientation
As you reopen your operation, you may find it necessary to bring new people on board. Because of the rush to reopen, you could be tempted to bypass the formal hiring and orientation process. This could be a big mistake.
Untrained or improperly trained employees could cost your business in a big way. Think of the potential consequences of an injury, property damage or simply a bad customer experience that gets posted and goes viral in ratings and review sites and on social media.
A day or even a few hours of new employee orientation can go a long way toward protecting your business from errors that could cost it over the long term.
Technology and Cybersecurity Training
As your business has evolved and more people are working from home, meeting and conducting business and personal transactions remotely, it's likely that you've adopted a number of new virtual business technologies.
The issue: Technology is only as good as the people using it.
It's important to train everyone who has access to your tech platforms in cybersecurity best practices. Don't just limit your training to "how to" information. Also cover things like social engineering attempts, tech-related policies and procedures, and the consequences for abusing company technology.
Workplace Behavior Training
It can be easy to forget about this important training when people are busy or working off-site. Make sure you continue to offer education on how to create an open, inclusive and non-threatening workplace. Provide information on how to avoid different types of harassment, specific examples of inappropriate behavior and how to report an issue. Update your training to include information related to working remotely and using virtual methods of communication. It may help your employees feel more comfortable in the workplace, create a more inclusive working environment and help protect your business.
COVID-19 is changing many service norms for small business, but it is important to keep employee training at the forefront of your new operations. Doing so will help ensure that your organization keeps moving forward as safely and efficiently as possible.
Learn more about which training to consider as you reopen during these challenging times in our Business Reopening Playbook.
Prepare & Prevent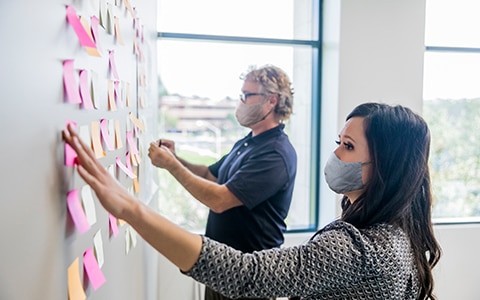 As you rethink your business model during this pandemic, it may be valuable to consider new roles in a post-pandemic workplace. Learn more today.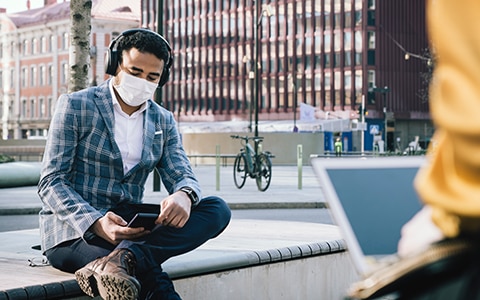 Employers need to protect the physical safety of employees returning to work, as well as their emotional and social health. Read the full white paper.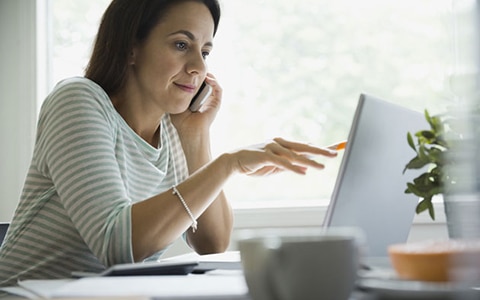 With the current reality of more employees working from home through the pandemic, is your business ready for the implications?