How to Get Small Business Assistance Through Loans, Grants & Other Programs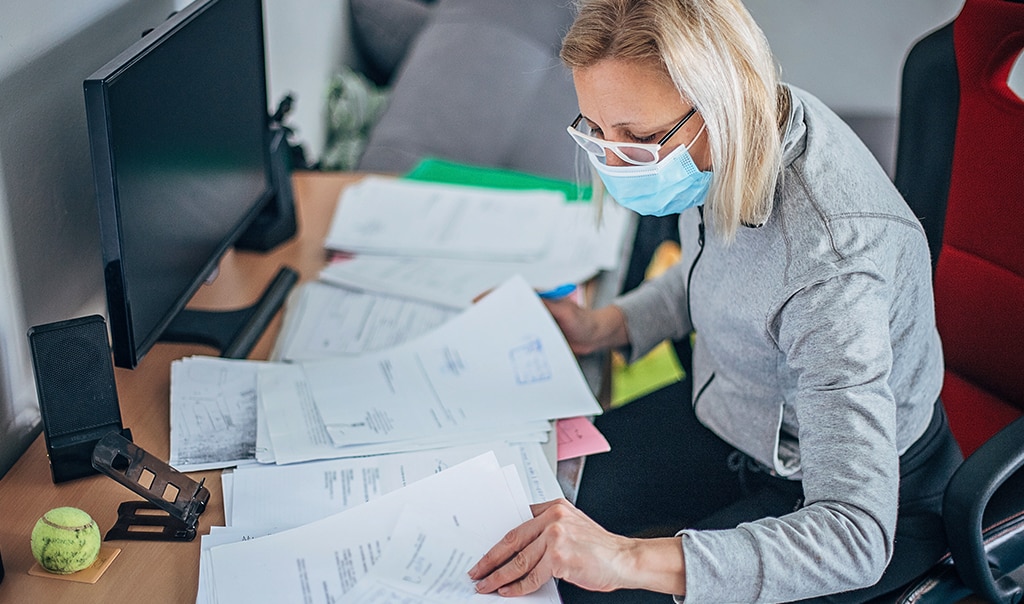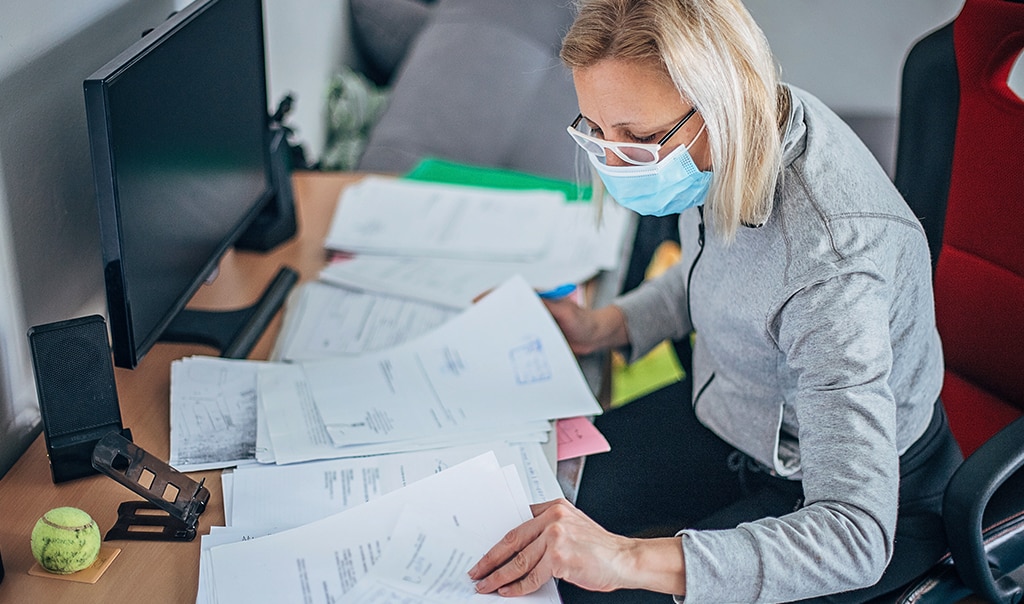 The federal government, community foundations and financial institutions have made loans, grants and other programs available to businesses impacted by the financial crisis. Below are several programs you may want to look into, including some features of each to help you determine if they are right for your business:
CARES Act Paycheck Protection Program
The best known of all the government stimulus programs is the CARES Act. The $2 trillion stimulus package is by far the largest in U.S. history. Additional funding has been added to it since it was initially passed by Congress and signed into law by the president.
One of the most important parts of the CARES Act is the Paycheck Protection Program (PPP). It includes $349 billion (since increased to $670 billion, with more funding possible) in forgivable business loans. They are administered by the U.S. Small Business Administration (SBA) and guaranteed by the U.S. government. The loans are distributed through vendors approved by the SBA, including traditional banks and online loan companies.
The maximum amount you're allowed to borrow through the PPP is two and a half times your average monthly payroll or $10 million, whichever is less. The calculations are based on your previous 12 months of total payroll expenses, not including pay for individuals that earn more than $100,000 per year. Your business must have been operating before Feb. 15, 2020 to qualify. Your loan officer can explain other limits.
The PPP was designed to help businesses keep their workers employed through the COVID-19 pandemic. Any borrowed money used for payroll expenses, mortgage interest, rent and utilities over an eight-week period may be 100% forgiven as long as payroll and head count are maintained at pre-pandemic levels. If you don't keep your entire staff employed, the forgiven amount will be reduced proportionately. If you cut head count as a precautionary measure, you have until June 30, 2020 to restore it.
Any money not used for approved expenses within the eight-week period will not be forgiven and must be paid back at a one percent interest rate within two years (although there are indications that the eight-week time frame provision may be changed). Loan payments can be deferred for six months.
Eligibility for the program is relatively broad and inclusive. Businesses must have 500 or fewer employees to qualify, although there are exceptions for industries heavily impacted by the COVID-19 crisis, including restaurants, hotels and catering operations. The limit for those businesses is 500 people per location for up to five locations. Your loan provider should be able to help you figure out whether you qualify.
The deadline for applications is June 30, 2020, although this may be extended depending on economic conditions, unemployment rates and the needs of businesses. Loans are distributed on a first come, first served basis. Additional funding could be added to the program depending on demand.
Economic Injury Disaster Loans
Economic Injury Disaster Loans (EIDLs) are administered through the Small Business Administration. They're available to business owners for up to $2 million in any state that has declared an economic disaster, including one related to the COVID-19 pandemic. As of early May 2020, applications for EIDLs are on hold due to a lack of funding, however, the program could receive additional funds and be restarted in the future.
The interest rate for EIDLs is 3.75% for businesses. There are fewer limitations on what you can use the money from these loans for when compared with PPP loans. Consult with your financial advisor or loan provider to understand which option is better for your business and personal situation.*
If you use the emergency funds to cover approved expenses such as payroll, the advance will be forgiven and considered a grant. Application rules and procedures for the emergency funds are the same as for EIDLs.
SBA Express Bridge Loans
If your business is suddenly impacted by the COVID-19 pandemic (for example, a second round of illness closes it down), a Small Business Administration bridge loan could help. Bridge loans are typically used by businesses to make it through short-term crises.
The loans are available for up to $25,000. You can apply for them through March 13, 2021. Express bridge loan funds are also able to be used to cover expenses while you apply for a larger Economic Injury Disaster Loan (EIDL) and wait for it to be approved.
SBA 7(a) Loans
You may have heard of the Small Business Administration's 7(a) loans. They are part of a long-standing core SBA program and are available to most small and midsized businesses. You can borrow up to $5 million. The 7(a) loans are 75% guaranteed by the SBA (in certain situations up to 85%). You can use the cash from these loans for a relatively broad array of business purposes.
Express Loan Program
SBA express loans are a type of 7(a) loan. You can borrow up to $350,000. The loans are guaranteed up to 50% of their value by the SBA. The difference between express and regular 7(a) loans is that express loan approvals are made by lenders, not the Small Business Administration. This typically makes the approval process faster and funds are released more quickly.
Community Advantage Loan Program
These loans are similar to those offered through the SBA 7(a) program. Community advantage loans are reserved for businesses in underserved markets. You can borrow up to $250,000.
504 Loans
The SBA 504 loan program provides long term, fixed rate financing to be used to purchase fixed assets. Their purpose is to encourage job creation and economic development. You are allowed to borrow up to $5 million.
Micro-Loans
Micro-loans are reserved for businesses in underserved markets. They're available through nonprofit lenders, and qualifying business can apply for  up to $50,000, although the typical micro loan is much smaller.
SBA Debt Relief Program
Do you have a Small Business Administration 7(a) loan, 504 loan or micro-loan? If you do, as part of their coronavirus debt relief efforts, the SBA will pay loan principal, interest, and associated fees for six months. This program is also available for new 7(a), 504 and micro loans disbursed before September 27, 2020. The debt relief is automatic. Double check with your lending institution to make sure you're getting this benefit.
Employee Retention Credit
Loans aren't the only relief being offered to small businesses. You may qualify for the Employee Retention Credit if you fully or partially suspended operations due to orders from an appropriate government authority limiting commerce, travel or group meetings due to COVID-19,  or if your gross receipts are less than half of what they were during the same quarter of last year. 
Generally speaking, the credit is 50 percent of qualified wages, including health plan expenses, for a single calendar quarter, limited to a maximum credit of $5,000 per employee. Check with your accountant or tax advisor to find out how best to leverage the Employee Retention Credit.
Note: You cannot claim the Employee Retention Credit if you have a PPP loan.
Tax deadline
You probably already know the IRS extended the deadline for filing business and individual taxes from April 15 to July 15, 2020. This gives you more time to prepare your return and plan for how you will pay if you owe money.
State and local business stimulus programs
In addition to the federal programs explained above, there are also many state and local funding, loan and grant programs that could be available to you. Search online or contact your local chambers of commerce or business development organizations to find out for sure.
The options listed above highlight several of the funding options that may be available to small businesses in response to the COVID-19 pandemic. Not every option listed will be right for all businesses, and additional loan or grant programs not mentioned above may be available to certain organizations or in specific geographic areas. Check with your tax advisor or another financial services professional to help identify which options could work for your business.
Learn more about economic considerations to keep in mind as you reopen your business in our Business Reopening Playbook.
Note: This content is for informational purposes only and does not constitute legal or financial advice.
Prepare & Prevent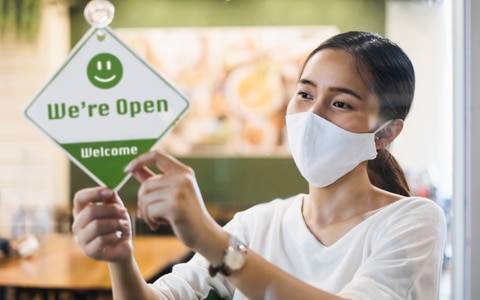 So, you're reopening your business, but customers may be wary. Learn how to best put your business out there and communicate business reopenings to customers.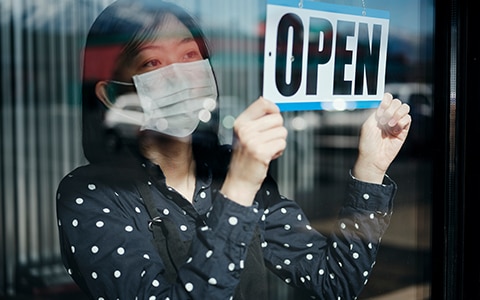 Now is the time to take steps to prepare your small business to reopen post COVID-19.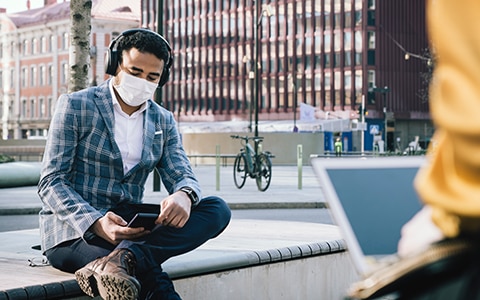 Employers need to protect the physical safety of employees returning to work, as well as their emotional and social health. Read the full white paper.