Workers Compensation Insurance
In most states, employers are required to carry workers compensation insurance – even for temporary or seasonal workers.  Workers compensation laws and regulations can be different and complex state-by-state. But it doesn't need to be complicated for you. Travelers can easily and expertly navigate you through the process.
In the event that a work-related injury or illness should occur, workers compensation coverage helps to provide protection for you and your employees. For the injured employee, it helps to provide important benefits like medical care, compensation from lost work time, and more. Workers compensation coverage also helps to protect your business from lawsuits should the employee, or their family, decide to sue your business. It can even help to cover related legal fees.
Workers Compensation
6 compelling reasons why businesses across the country have consistently made us the top choice – year over year:
Employees First – comprehensive medical solutions for injured employees
Flexible Payments – a variety of convenient payment options
Fast and Easy Service – quick to respond when you need us most
Proprietary Risk Control Services – we can help you recognize and prevent accidents before they happen
Boots on the Ground – a national carrier with local Claim professionals
Thought Leadership – we take a remarkably different look at today's workplace and the moderns risks that come with it
To protect your employees...
Medical expense benefits
Lost wages benefits
Over 2,000 workers compensation claim professionals to simplify the claims process

500+ in-house nurses and medical professionals to ensure a timely return and smooth transition back to work when medically appropriate
To protect your business…
May limit your liability if sued by an injured employee
Safety resources and expertise available to reduce workplace accidents
Investigative team for claims
Good to know….
We are the #1 writer of workers compensation!1
Find an Agent
Need an Agent?
Get the personal service and attention that an agent provides.
Find a local agent in your area:
Related Products & Solutions
Combines property and liability insurance to provide a bundled, affordable solution that meets the general needs of your small business.
Whether you have employees driving occasionally to an off-site meeting or a fleet of drivers delivering products to customers every day, Travelers can help protect your business on the road.
Insights & Expertise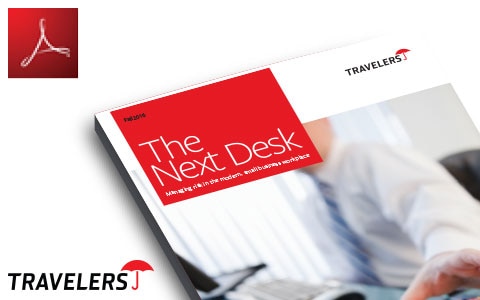 A simple and practical guide to understanding the risks a modern small business workplace faces.
Workplace safety should be a top priority for all businesses.  Read about workplace safety topics and get workplace safety tips.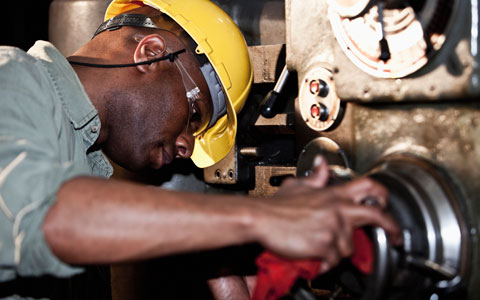 Workforce Advantage is Travelers' comprehensive approach to managing workers compensation. It involves attracting and hiring candidates, onboarding and training and supporting and engaging employees.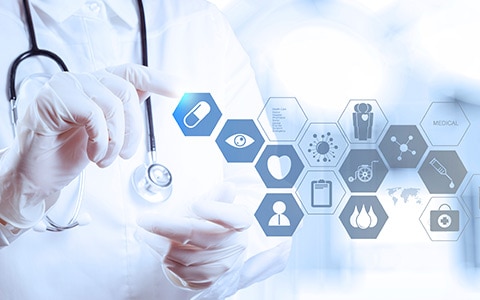 Medical-cost management strategies are embedded in our core products, including Travelers' medical cost containment solutions that can save customers an average of 60 cents for every medical dollar billed.
Related Services
We have one of the largest Risk Control departments in the industry, and our scale allows us to apply the right resource at the right time to meet customer needs.
Our knowledgeable Claim professionals will respond to your needs with speed, compassion, integrity and professionalism. It's our business to help keep you in business.
1 According to SNL Financial, Travelers was the #1 writer of workers compensation in 2012, 2013, and 2014.