Innovation and Technology Reshapes Construction Risks
As Published in Risk & Insurance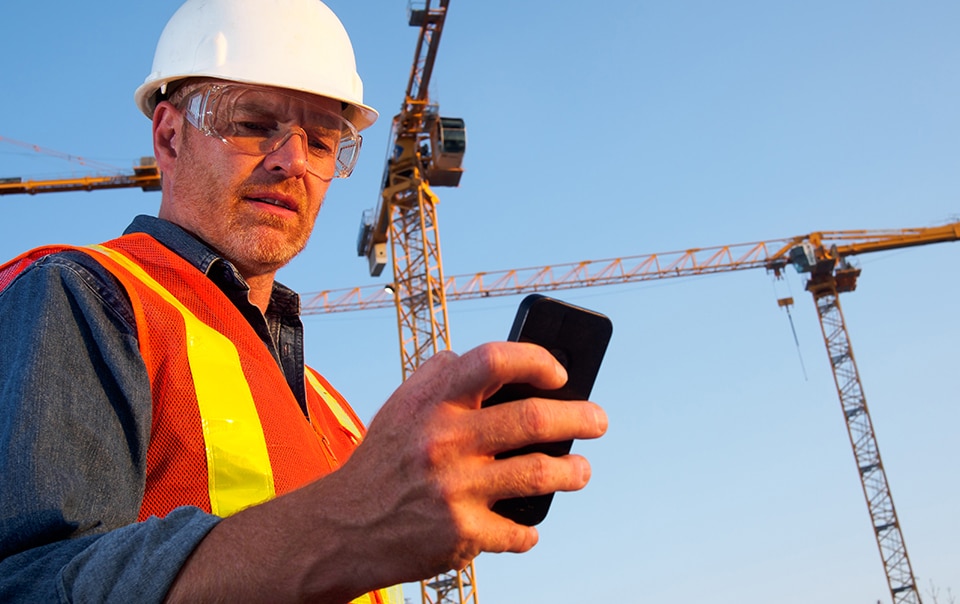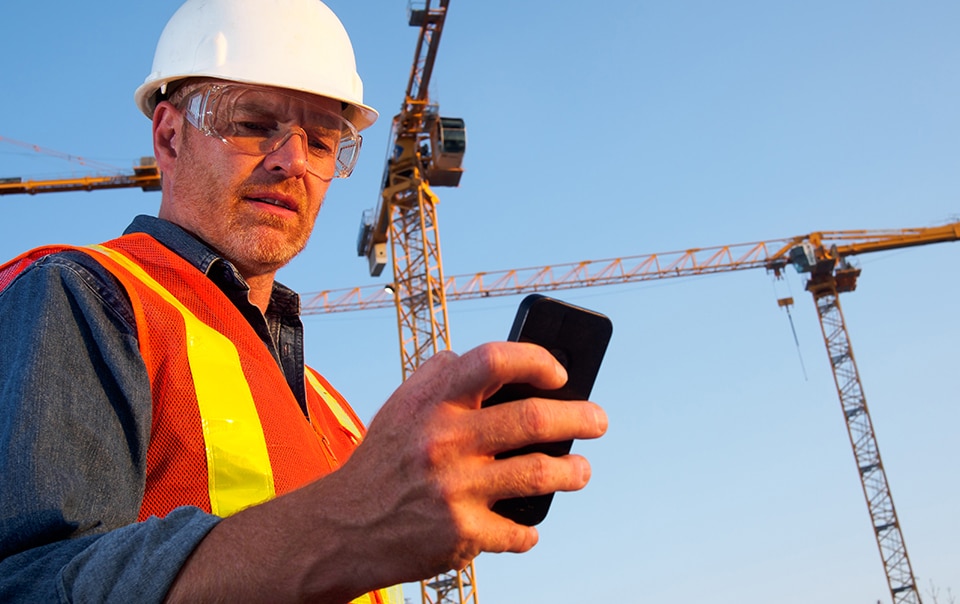 Recent innovations in technology will help to make the construction sector safer and smarter for every party involved.
Technology is reshaping the way builders do business. Like many other industries, the construction sector has benefitted from advances in technology that increase ease of doing business, improve efficiency and productivity, increase safety and aid risk management.
Wearable technology like smart helmets and safety vests track workers' surroundings and health status onsite, scanning for potential dangers. GPS tracking lets supervisors know where their workers are, which keeps productivity on track but also gets help to injured workers faster.
Drones are being used to inspect tall buildings and provide aerial shots of a worksite. Building information management tools can create more detailed and nuanced images of a project than ever before.
Travelers is also leveraging its expertise and experience in construction risks to develop resources that help mitigate them. Recently, Travelers developed their own tech tool — an online vibration assessment that helps clients measure and document risks to surrounding structures posed by activities that produce ground vibration, like pile driving, bulldozing and jackhammering.
Innovations like these will help to make construction safer and smarter for every party involved.
A More Granular View of Vibration
Humans are much more sensitive to vibrations than structures. An individual may feel ground vibrations further away than an original pre-construction survey estimated. Though the structures surrounding that person may not be affected, it can be difficult to convince someone after the fact that their property was not damaged.
An accurate vibration radius can help protect against allegations of damage.
"Frequently, pre-existing damages are mistakenly linked to perceived vibrations. Structures within the human perception zone should be included in pre-construction surveys in order to document existing conditions or damages in case those damages are later mistakenly associated with vibrations from nearby construction work," said Mike Koppang, 2nd Vice President, Construction Claims, Travelers.
The Travelers online vibration assessment tool, available through an online client portal, generates an aerial image of the area around the construction site and overlays two circles with calculated radiuses based on input parameters chosen by the user, such as soil and equipment type. The circles will highlight the zone of human perception and an "alert zone," which is closer to potential sources of ground vibration at the construction site. This can help determine how far a preconstruction survey should extend from the work site and what steps may be taken to mitigate potential claims, which can include ongoing monitoring.
"The online vibration assessment tool can also generate and send reports to other construction team members with the tap of a button," Koppang said.
With multiple parties involved, including the owner, contractor, subcontractors and designer — all with different priorities and perspectives — it's important for everyone to have a clear view of potential risk exposures.
Lift Planning: Training with Technology
The online vibration assessment is just one example of how Travelers translates its industry expertise into innovative tools.
Cranes present a significant risk on projects. Crane accidents can be expensive and cause major setbacks to project timelines as well as injuries to employees, but they are undoubtedly critical pieces of equipment. Thorough training in the operation of cranes can never be overstated.
Although not a part of the insurer's formal crane safety training program, Travelers also developed a virtual reality (VR) experience that highlights some key points to consider before executing a lift.
"The VR experience helps underscore the importance of several factors present during a lift, such as wind, the impact that the weight of the load and the length of the boom can have on the crane's ability to safely move a load, all aimed to raise overall crane safety awareness," said Hank Dutton, Senior Technical Specialist, Risk Control, Construction Oil & Gas, Travelers.
The VR experience puts users in the crane operator's seat and presents them with several scenarios with varying parameters, such as wind speed, weight of the load and type of load being lifted. The user has to decide whether the lift is safe to execute based on the parameters provided because a wrong choice can send the crane toppling over.
Crane Safety Training Goes Mobile
To assist contractors with developing a better understanding of the exposures associated with crane and rigging operations, Travelers also developed mobile crane safety training programs — separate from the virtual reality experience —that have been offered to their clients for almost two decades. The signature course "Professional Crane Operations," which is 4.5 days in length, has attracted more than 6,000 attendees, including crane operators, lift directors and other members of management.
In addition to addressing the equipment side of crane operations, the course also reviews the role of a qualified lift director and the usage of lift plans. Lifts involving cranes should be planned by qualified personnel. Lift plans can help to eliminate some of the potential dangers inherent in crane operations, when they are created and reviewed by the appropriate parties.
According to Crane Accidents: A Study of Causes and Trends to Create a Safer Work Environment, by Jim Wiethorn, P.E., Haag Engineering, approximately 25 percent of crane accidents that were deemed a critical lift - where the lift director was primarily responsible - were a result of problems with the lift plan.
Therefore, having a qualified lift director involved in lifting operations can help prevent accidents. Proper consideration should be given to identifying the best person to fill that role. This could be the Site Supervisor or even another team member, provided they have the knowledge set required.
The Role of the Lift Director
Proper consideration should be given before deciding if the crane operator will be expected to fulfill the role of lift director in addition to the operator role. Crane operators are often too close to the lift to be able to take a broader view of all the conditions and circumstances, which can lead to some items being missed.
"The lift director should be involved in the lift planning and crane set-up. However they should not be directly involved in executing the lift," Dutton said. "By stepping back and not actually performing the work, the lift director should be in a better position to assist in identifying issues with the plan or lift, such as problems with the rigging."
Those attending the "Professional Crane Operations" course can also register to sit for the certification exams proctored by the National Commission for the Certification of Crane Operators. These certification exams are based on standards set forth by the American Society of Mechanical Engineers (ASME) for crane operators and lift directors.
"This type of training being provided by an insurance carrier is unique in the industry," Dutton said.
To learn more about Travelers' crane safety training and other innovative offerings, visit www.travelers.com/cranesafety.
More Prepare & Prevent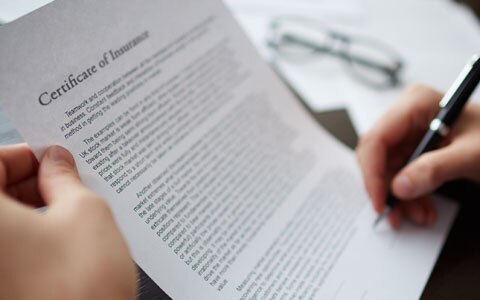 A contractual risk transfer (CRT) program can help protect contractors when working with third-party services or products.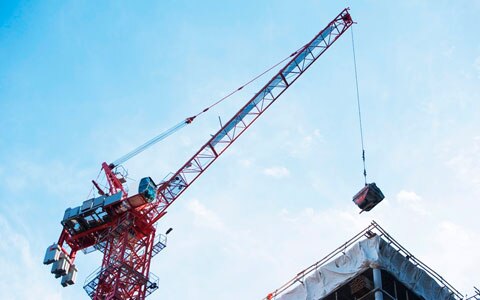 A well-crafted crane lift plan can help your team stay safe. Here are some considerations when developing a lift plan.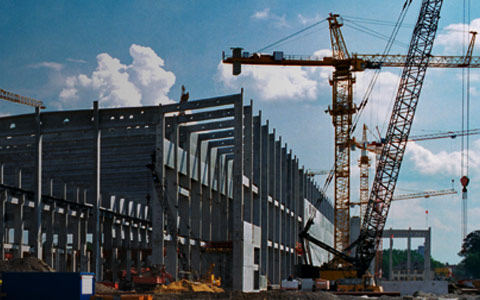 In-person or online, we have the resources to help you achieve a safe, effective crane program with teams trained to the highest standards.