6 Home Organizing Projects to Keep Your Children Busy While You're Working From Home During COVID-19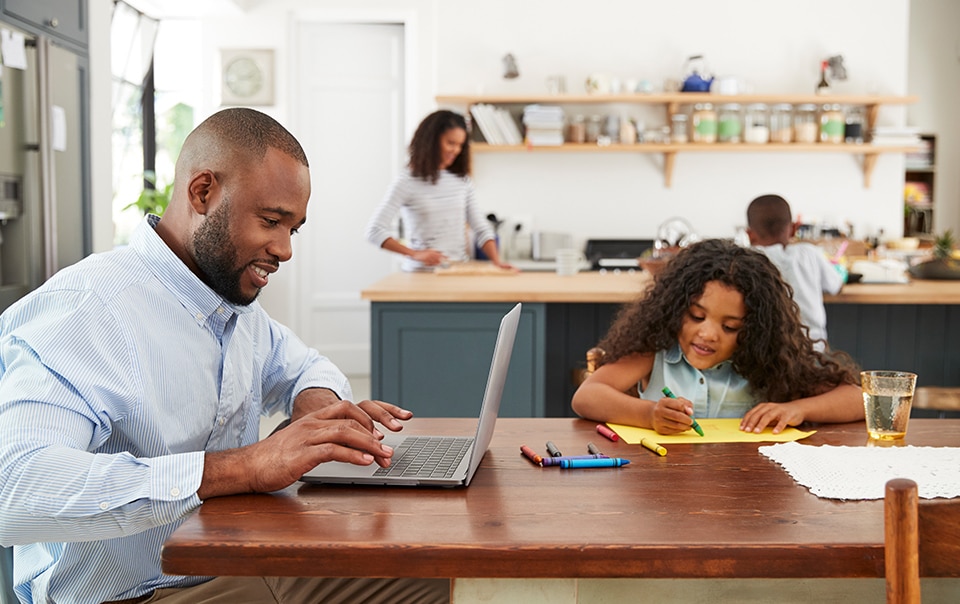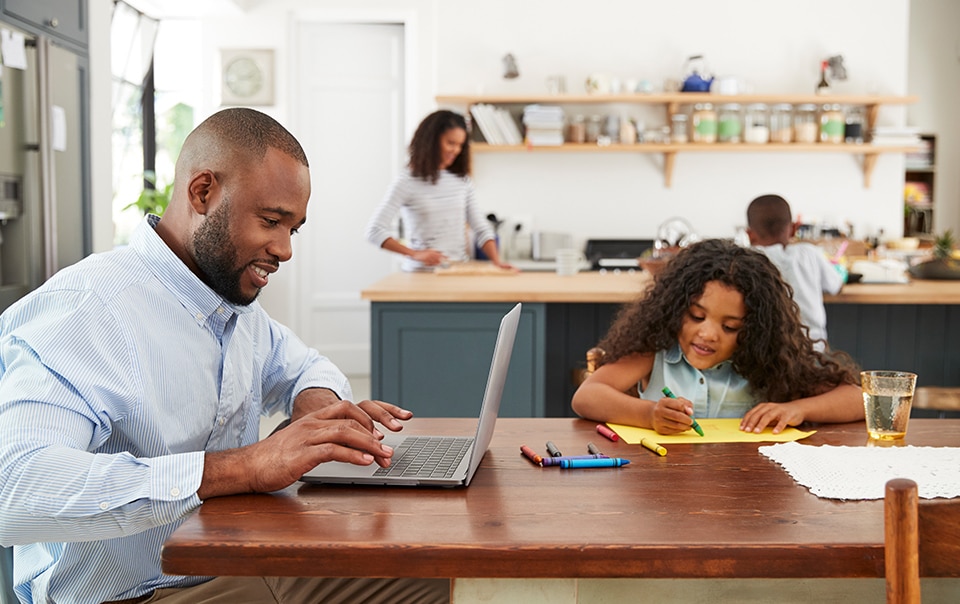 While many of us are adjusting to social distancing during the coronavirus pandemic, parents are juggling their daily work activities with caring for their children. If you are working from home (WFH), you may have calls to make, emails to send or a video call to dial into while you try to keep your kids safely occupied.
There is a bright side to sheltering in place while working from home, and it's not just the cozy family togetherness. You can get a jump on some of the home organizing projects on your to-do list, while helping your children learn how they can pitch in to help.
Get together as a family to brainstorm potential projects. Let the kids come up with some of their own, weighing in on what they want to do. Consider creating a schedule and come up with little rewards they might get ‒ such as extra screen time after finishing a big task or a project, one-on-one time with a parent, a walk around the neighborhood, or time playing catch.
Here are some organizing ideas that can help occupy the kids while you're working from home during the COVID-19 pandemic.
1. Home Office
Looking for a fun way to get the kids to help clean your home office? Let them shred paper! Just note that it's not recommended to recycle or toss financial documents, as these can contain personal information that can be used for identity theft.
Different documents should be held for different amounts of time, usually 1 to 7 years, though some should be kept forever.1 Double-check your shred pile for these types of documents before your kids start shredding them. If your children are old enough to use a shredder, give them a proper tutorial to make sure they know how to use it safely and supervise if necessary. Better yet, let them tear up the paper with their hands. Just make sure they know they have to pick up any bits of paper they drop and toss them in the trash.
2. Garage
Bikes, balls, holiday decorations, lawn equipment and gardening supplies might be, piled up in your garage, even with a car parked inside it. Let the kids get some fresh air while you're WFH and sort through their outside toys. Have them decide what to keep and what to donate or throw away. Discard broken or nonworking items like deflated balls, broken sporting equipment or a cracked bike helmet. Discovering boxes of sidewalk chalk and the forgotten scooter can also give them something to do after organizing.
3. Spice Rack
While you make dinner or continue to WFH in the next room, let the kids organize the spice rack. They can organize alphabetically or by spice type ‒ baking, green spices, salts, etc. It's also a good time to weed out empty bottles and make sure that the contents of remaining bottles are not past their expiration date.
4. Toys
With the kids at home full time, they may be scattering their toys around the room more than usual. While you're WFH, have them use this time to set aside any broken items and less-loved toys that might make another child happy. Throw out the broken toys, and box up any that can be donated.
5. Clothing
Kids grow quickly, and their clothing from last season may no longer fit them. To clear out these wardrobe items, have your kids put on a fashion show to let you see what no longer fits. At the same time, this can be a good time to plow through email on your laptop while in their room, either sitting at their desk or on their bed. It'll take time for the kids to change into different outfits, and they can hang up or fold the clothes in between. Keep a bin or bag ready for donations.
6. Pantry
Pantry organizing can take several routes. Kids can inventory what goods are in the pantry and start a shopping list for future trips or deliveries. They can throw out expired food and wipe the cabinets clean (a great way to introduce them to the task of spring cleaning!). Kids who like to cook could use the ingredients they find to plan recipes. Some websites can even recommend recipes based on the ingredients you have on hand.
Letting the kids do some home organizing while you're work from home doesn't have to be a chore. What's more, if you're thinking of selling your house in the near future, you'll be in a better position to begin that process of decluttering.
Organizing can be an educational process, even if your kids don't know that you're trying to teach them something. After they get into the swing of things, they may not even want a reward, since they're having so much fun. Plus, seeing the results of an inviting toy pile, a pantry with lots of promise or a closet full of clothing that fits is a reward in itself.
Remember, especially in times like these, Travelers is here for our customers when they need us. If there is anything we can do for you, please do not hesitate to contact us.
Sources:
1https://www.irs.gov/businesses/small-businesses-self-employed/how-long-should-i-keep-records
More Prepare & Prevent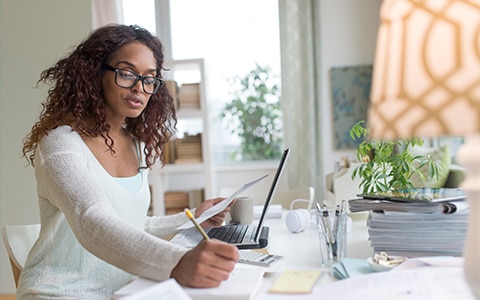 COVID-19 has so many employees working from home, learn how to optimize your home work station for comfort and productivity.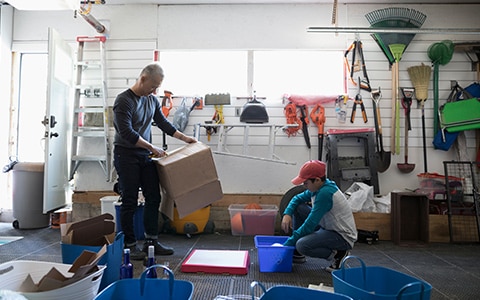 Decluttering your garage can help make your property more attractive to prospective home buyers. Here's a checklist to help you declutter before you move.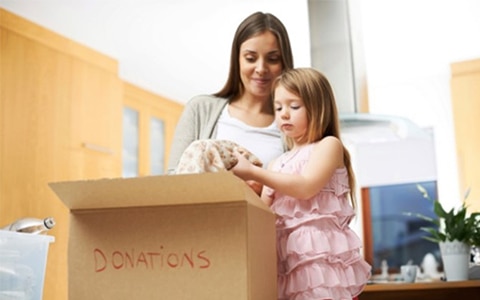 Cut down on clutter to appeal to potential home buyers. Learn how to declutter your home for sale with these 5 steps.